Huawei's latest flagship series, the Mate 30 Pro and Mate 30, are one of the best smartphones in the market by any standard. It has achieved an amazing breakthrough in smartphone cinematography, and both the 5G and 4G versions of the HUAWEI Mate 30 Pro have bagged the accolade of the top positions in DxOMark Mobile. https://www.dxomark.com/category/mobile-reviews/
Over the past few weeks, we have tested out some of our favorite apps with the new HUAWEI Mate 30 Pro and found some interesting ways to download the apps with little hassle! Here are a few tips and interesting facts on the HUAWEI Mate 30 Pro and how to download your favorite apps on your latest Huawei flagship phone through HUAWEI AppGallery, HUAWEI Browser and numerous third-party websites.
Fact #1: Most mainstream apps can be used in HUAWEI Mate 30 Pro and Mate 30
It is no secret that the HUAWEI Mate 30 Pro is an impressive phone. HUAWEI Mate 30 Pro is also the Android phone with the HUAWEI AppGallery, and users like us might wonder if we could get our favorite app on this phone.
With the HUAWEI Mate 30 series launched in Philippines, many of us have our first try on the smartphone.
To our delight, popular social media apps such as WhatsApp, Viber,Facebook, and Instagram are compatible with the smartphone. Meanwhile, music streaming apps like Spotify, travel apps such as Agoda and Booking.com and more are also usable on the Mate 30 series phones. More Top are usable on the Mate 30 series as below.
So, where can we download the APK files for the apps with our new Mate 30 series phones?
Fact #2: Download your favorite apps via HUAWEI AppGallery
If you are an existing Huawei user, HUAWEI Phone Clone is available for all your apps migration to your new Mate 30 or Mate 30 Pro.
Otherwise, just re-download all your apps into your new phone via HUAWEI AppGallery with ease. They work in just the same way like any other app store.
With HUAWEI AppGallery. Huawei's own official app distribution platform, we discovered that we can search, download, manage and use mainstream mobile apps such as Viber,GCash, Pamaya,BDO, Agoda, Booking.com, TikTok, Lazada, Shopee, and more – with no issues!
Below are some of the apps that we found to be available and accessible via the HUAWEI AppGallery:
Pro Tip: Have an app you love but is not available on the HUAWEI AppGallery? Click on the wish list button on the HUAWEI AppGallery homepage and send in your request!
Fact #3: Access the web version of apps or download from third-party APK websites through the HUAWEI Browser
Let's address the giant here – How do we utilize the G-suite and YouTube on our Huawei phones without GMS? Well, folks, the HUAWEI Browser comes with a shortcut function on its homepage which allows you to customize and set up your preferred mobile browsing services such as Search and YouTube.
If you are an avid fan of Gmail, integration is available via the Mail app which allows you to read, reply, forward and use the mailbox as usual. There is no hassle.
Some apps that you would like to use may not be available on the HUAWEI AppGallery yet, it is usable in your phone, provided that you find the right platform to download the apps.
On that note, you could also set up shortcuts on the home page of HUAWEI Browser to several third-party APK downloading websites such as APKPure, APKMonk, AppTaken and others. These APK websites offer a whole variety of apps for you to add to your Mate 30 phones.
For example, if you need a navigation app, you could download the Waze APK through APKPure, install it into your phone and voila! You are ready to go. The same goes for Google Maps as well. Although it is no longer pre-installed into your phone, you could always download the APK and install it with a few simple clicks.
Pro Tip: HUAWEI Browser, similar to the HUAWEI AppGallery, is pre-installed with the HUAWEI Mate 30 Pro and Mate 30. You could just start up your new phone and use these two apps!
CONCLUSION: HUAWEI Mate 30 Pro and Mate 30 are one of the best flagship smartphones series in the market
The Mate 30 series, as Huawei's flagship phones, are one of the priciest phones offered by Huawei, and they are well worth the money considering that the amazing features of Kirin 990 Chipset, Leica cameras, amazing curved screens with AI gestures and groundbreaking videography capabilities.
Combining one of the best hardware in the smartphone industry and satisfactory software, HUAWEI Mate 30 Pro and Mate 30 is a flagship smartphone that you should not miss!
Huawei is now offering the HUAWEI Mate 30 Pro at a price of 50990PHP, while you could get the HUAWEI Mate 30 at 34990PHP.
For more info, visit https://consumer.huawei.com/ph/
———————————————————————————————————————
Hyperlink:
HUAWEI Mate 30 Series: Link to country Mate 30 Pro landing page – Eg. https://consumer.huawei.com/sg/phones/mate30-pro/
HUAWEI AppGallery: link to country AppGallery landing page – Eg. https://consumer.huawei.com/sg/mobileservices/appgallery/
HUAWEI Browser: https://consumer.huawei.com/en/mobileservices/browser/
DxOMark Mobile: https://www.dxomark.com/category/mobile-reviews/
You might also like
---
More from Technology
---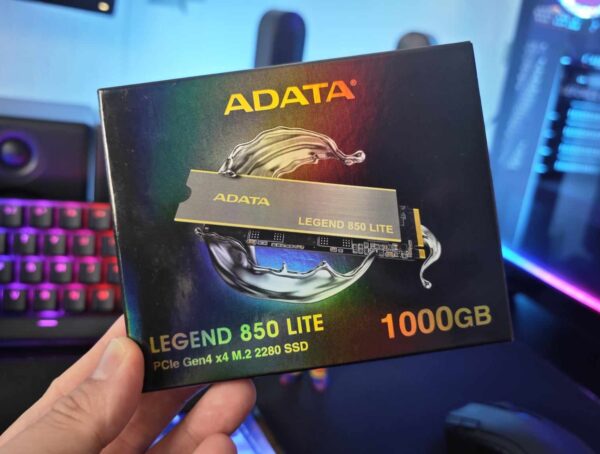 159
In this article, we're going to take a good look at the ADATA LEGEND 850 LITE. This is a PCIE …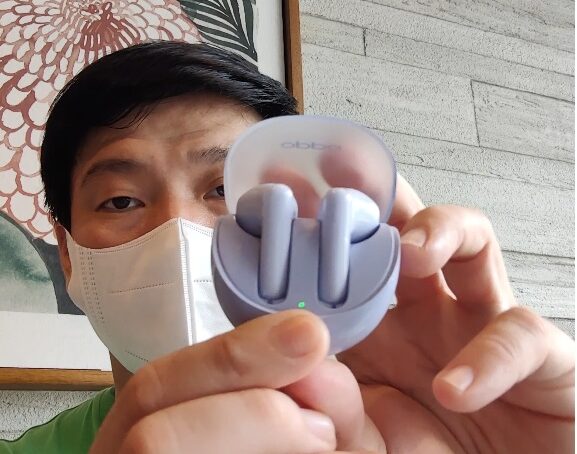 197
Oppo's range of true wireless earphones is quite possibly among the most impressive in the budget and mid-range price segments. …
Many of us are still stuck using the old type of mechanical hard drive, slow, fragile and heavy. Thats the …