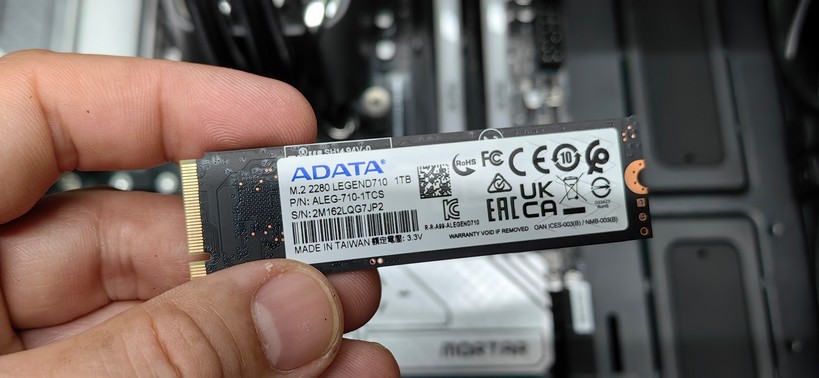 Many of us are still stuck using the old type of mechanical hard drive, slow, fragile and heavy. Thats the first thing that comes to my mind when I recall myself using those old school HDD drives back in the days. As we fast track into the future, SSD will always be my best recommendation no matter what kind of build it is. SSD is more reliable and definitely easier to mount.
In terms of reliabilty, M.2 SSD is one of my go to storage devices since its very small. It used to be quite expensive before, but not now, thanks to ADATA Legend 710, you can get yourself a brand new PCIe Gen3 x4 M.2 2280 SSD for just 1700 Pesos for the 256GB storage or just around 4200 Pesos for the 1TB massive storage.
SPECS SHEET
Benchmark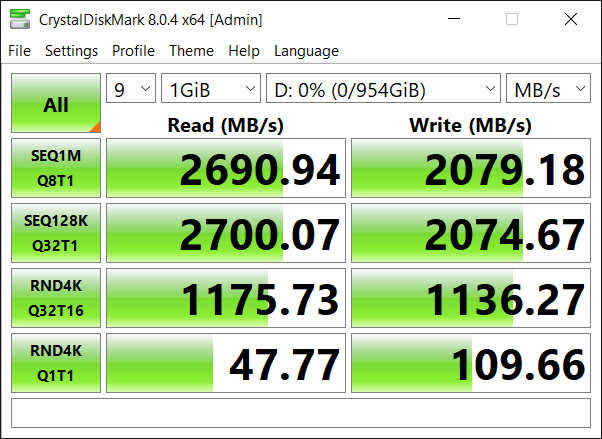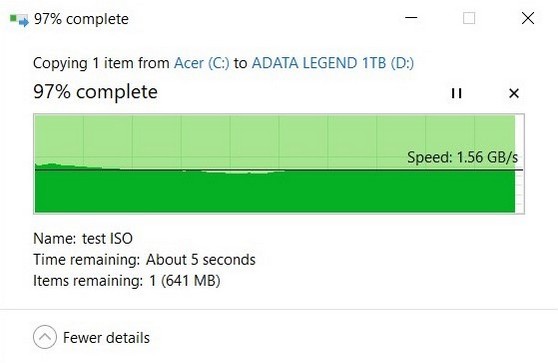 Okay, let's start with our 31GB ISO file. The second picture indicates the read speed – the file has been copied from the ADATA Legend 710 1TB to my laptop's system NVMe. The first photo is showing the write speed – the same ISO file has been moved from the system main drive to the ADATA Legend 710. The write speed is just fine for such an NVMe. So, moving small to medium-large files to this ADATA drive should not be a problem at all.
Pros:
Fast performance ⚡
Ample storage capacity 💾
Highly reliable and durable 💪
Sleek design 🌟
Bang for the Buck 💸
Cons:
Heatsink is a little flimsy ♨️
Limited compatibility with older systems (those without M.2) 🚫

Overall, the ADATA Legend 710 PCIe Gen3 x4 M.2 2280 SSD is an excellent choice for those looking for a high-performance, reliable, and durable storage solution. The price is definitely the icing to the cake, it is definitely well worth the investment for its exceptional speed, ample storage capacity, and sleek design.
Value: 9/10
Performance: 8/10
Shopee: https://invl.io/clh5bq6
Lazada: https://invol.co/clh5bqy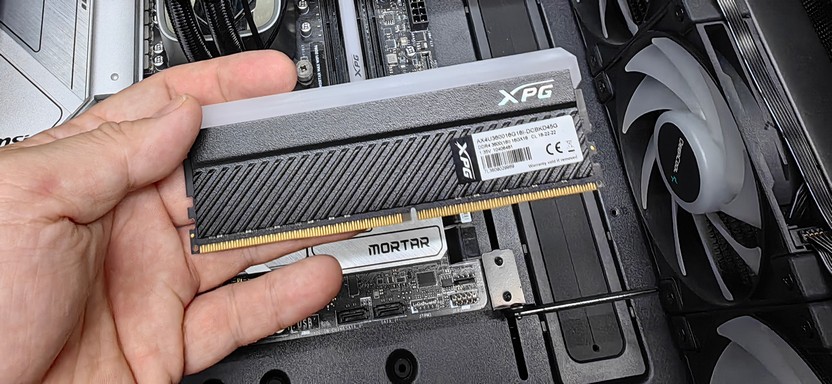 Here is the fun part, I have also upgraded my DDR4 RAM to a RGB one from XPG, its the XPG Spectrix D45G DDR4 RGB Memory Module 3600Mhz. The heatsink is definitely the runaway winner for me, the design looks rugged and tough at the same time. The RGB LED is very simple and easy to control using the onboard software whatever brand it may be.
Design
I love great-looking components and  I am not overly bothered about the unicorn poop RGB either. However, what I do like is a sleek piece of kit that does offer RGB capabilities, for what I would consider a classy RGB build. The XPG SPECTRIX D45G has a full-length RGB strip with XPG branding on the lower end. The beauty of this kit is that the RGB can be controlled via the XPG RGB controller software, or your native motherboard applications (where compatible).
Benchmark
AIDA64 Engineer has a hardware detection engine unrivaled in its class. It provides detailed information about installed software and offers diagnostic functions and support for overclocking. As it is monitoring sensors in real time, it can gather accurate voltage, temperature, and fan speed readings, while its diagnostic functions help detect and prevent hardware issues. It also offers a couple of benchmarks for measuring the performance of individual hardware components or the whole system. It is compatible with all 32-bit and 64-bit Windows editions, including Windows 10 and Windows Server 2019.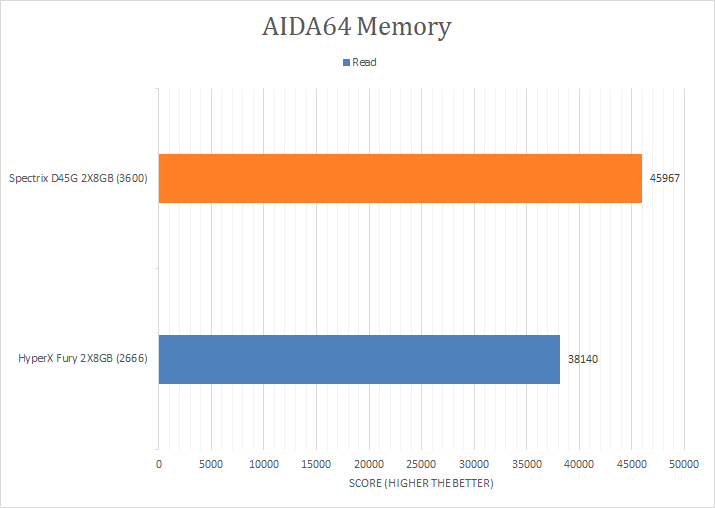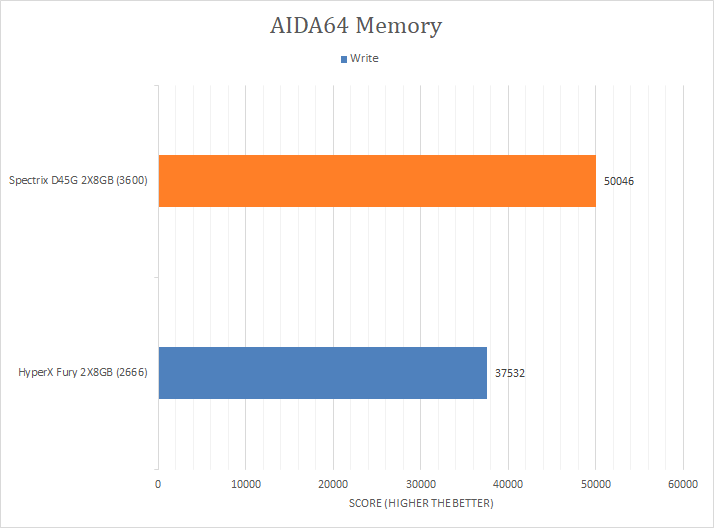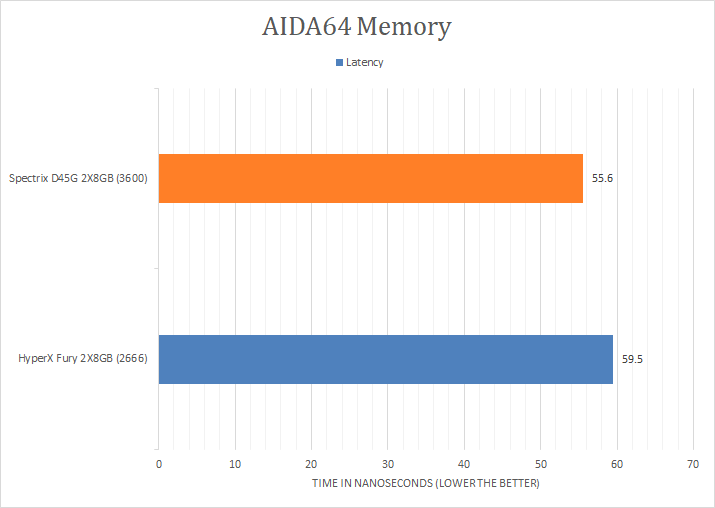 Here is the most important part of the AIDA64 Engineer benchmark in this review, which is the memory test. Both the Spectrix D45G DDR4-3600 and the HyperX Fury HX426C16FB3K2/16 have 16GB of total capacity. The biggest difference between the two sets of RAM is speed. The Spectrix D45G DDR4-3600 has a frequency of 3600MHz and the Fury HX426C16FB3K2/16 runs at 2666MHz. Higher speed results higher data transfer rate, and it in turn increases the memory's read, write, and latency performances. As expected, Spectrix D45G DDR4-3600 outperformed Fury HX426C16FB3K2/16 in every aspect of the memory tests, thanks to its higher frequency, showing the benefits of higher bandwidth RAM on the Intel platform.
Performance
I have overclocked it to 3600Mhz and the performance was good for games like Valorant, Call of Duty Modern Warfare 2, Forza Horizon 4 and Red Dead Redemption 2. Some other memory modules I have used in the past might give me a problem after a while due to overclocking, but after 1 month of using these memory modules, I have no headache with these.
I was able to use this on Gigabyte and MSI boards, controling the RGB LED was easy at the click of my fingertips.
Pros:
🌟Looks great with RGB lighting, easy to control
🌟Easy to install and compatible with most motherboards
🌟Fast performance with 3600MHz speed
🌟Reliable Performance
🌟Fast Heat Dissipation
Cons:
👎May require manual adjustments for optimal performance (overclocking)
Value: 9/10
Performance: 10/10
Shopee: https://invl.io/clh5br8
Lazada: https://invol.co/clh5brl
More from Technology
---
Seoul, South Korea – January 3, 2023 – Google really plans to enter the smart home market as they enter …
If your the type of person who always go for dirt cheap PSU despite having a nice rig because you …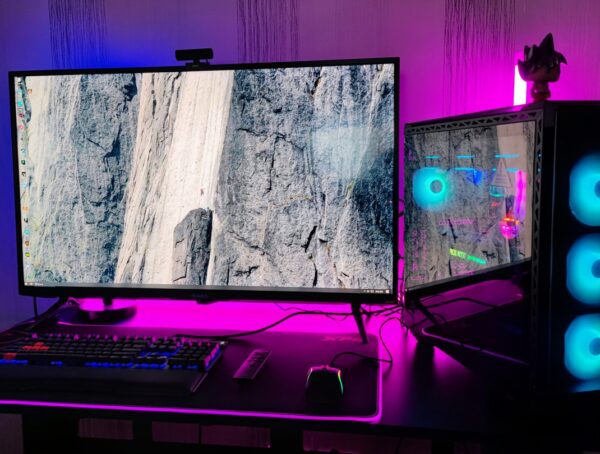 464
First of all I would like to send my thanks to XPG Philippines for lending me this system to try …