Pasig City, Metro Manila, Philippines – December 29, 2022 – Hey, yow, guys. It's the time of the year again that we must say goodbye to the current year, 2022. There are a lot of smartphones that were released and considered by many as excellent. But to me, the Google Pixel 7 Pro, may have been the best smartphone of 2022.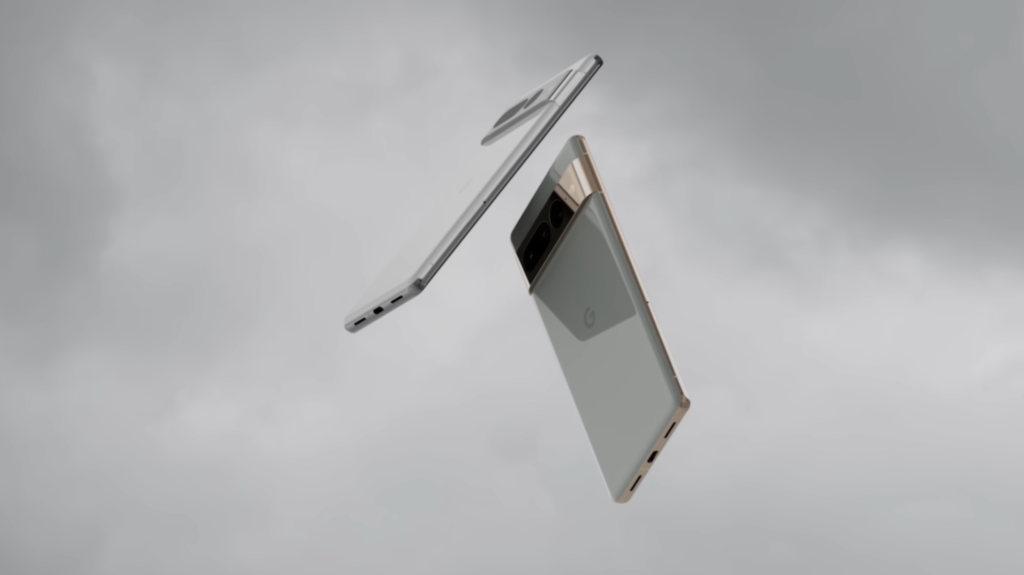 The Build & Design
First, we must look at the build and design of the smartphone. Yes, it's not as aesthetically good-looking, definitely not for mirror shots, or for the gram—but the Google Pixel 7 Pro's camera island reminds us of a robot. If we translate that design, it means technology, innovation, and machine learning. And that's what the Google Pixel 7 Pro can give us.
For its build, of course, since the handset is a flagship phone you can expect top-notch protection, which is the Corning Gorilla Glass Victus, aluminum frame, and IP68 rating.
The Display
The Google Pixel 7 Pro suits a 6.7-inch 1440p LTPO AMOLED display with a mediocre 120Hz refresh rate. I agree with y'all. Its display is not impressive as the other flagship smartphones that offer 144Hz refresh rate and a whooping 480 touch sampling rate. However, there's something impressive about the 1440p resolution. It does not consume much battery thanks to its chip, software, and operating system.
The Processor
The Google Pixel 7 Pro houses its second-generation processor, the Google Tensor G2 (5 nm). Although its raw power will only rival Snapdragon 865 or 870, its machine-learning capability is something consumers overlook at. A processor with great machine-learning capability will definitely give you an edge over powerful chipsets over time. Every time you use the handset, it learns a lot and then optimizes it as to how you use your device each and every day. From camera, battery usage, and gaming. In addition, according to Google, this chip is 60% faster and 20% more efficient than the first-generation Google Tensor G1.
The Camera
The Google Pixel 7 Pro sports a triple camera at the back, a 50MP main shooter, a 48MP telephoto lens, and a 12MP ultrawide.
With the help of its chip, software, and operating system, its not-top-notch camera hardware went to distance as they surprisingly claimed the top 1 sit on DXOMark (now dethroned by Huawei Mate 50 Pro). According to the company, the Google Pixel 7 Pro is a consistent on-camera experience across all usages and features. Also, one of the features it offers is the unblurring of photos. Yes, the Google Pixel 7 Pro is so smart that it can unblur photos for your liking. Not only that, Macro Focus finds beauty in the details. You can now autofocus using a macro lens. Yes, it's insane that Google Pixel 7 Pro does this. I guess having better software really edges you against the competition.
Although its video is not as impressive as its images, I am confident that future updates will definitely help the device to make an improvement in this segment.
And talking about video segments, one of the features that you can do on Google Pixel 7 Pro is Super Res Zoom. What it can do? You can zoom by bit, not a leap, which means, you can zoom from 1x to 5x but you can also choose 2x, 3x, and 4x. You can also do that with 10 and above until its peak, 30x.
The Battery & Charging
The Google Pixel 7 Pro has a humongous 5,000mAh battery with 23W wired charging and 23 wireless charging. Although the charging capability is kinda disappointing, you can still fully charge the phone for an hour. Yes, tho the charging speed is 23W, you can still get an hour to fully charge because of the optimization.
The Insane Features
The Google Pixel 7 Pro can transcribe your recordings even while live talking. Not only that, its call screening helps you not deal with AVR when you call a company's customer service. Before the AVR talks, you'll get a handful of options that you can choose from that the AVR will ask you. So, before it talks, you already have the option to respond to that.
At a glance shows you useful info at the right time, like weather alerts, a package delivery at the door, or an event reminder. Yes, the Google Pixel 7 Pro can be optimized with your e-commerce accounts to help you track your packages and help you up-to-date.
In addition to its processor, Google added a security chip called Titan M2. It's built with multiple layers of hardware security to help keep your personal data safe.
And lastly, the Google One, Google Pixel 7 Pro's built-in VPN will definitely help you stay incognito online.
The Verdict
The Google Pixel 7 Pro's hardware may be not that impressive at all, but its insane features, software, and operating system will definitely help you take your life to a whole new level of machine learning. Definitely, the Google Pixel 7 Pro is the smartest smartphone yet. If you compare this smartphone to the other phone, those basic essentials will be their edge. This handset can game (not so much), can help level up your camera prowess, can help you ease your life, can help you become secure, can help stay connected, and all the things you want a smartphone to do, Google Pixel 7 Pro can do it. And this is why Google Pixel 7 Pro is by far the best smartphone of 2022 for me.
Via.
Articles To Read:
You might also like
---