Pasig City, Metro Manila – December 22, 2022 – With Christmas Day being 3-day away from us, and have decided what to give to our special someone, like, a brand-new high-end smartphone at the last minute, we have to look at the two smartphones that will surely suit in today's trend and probably every social media users' need.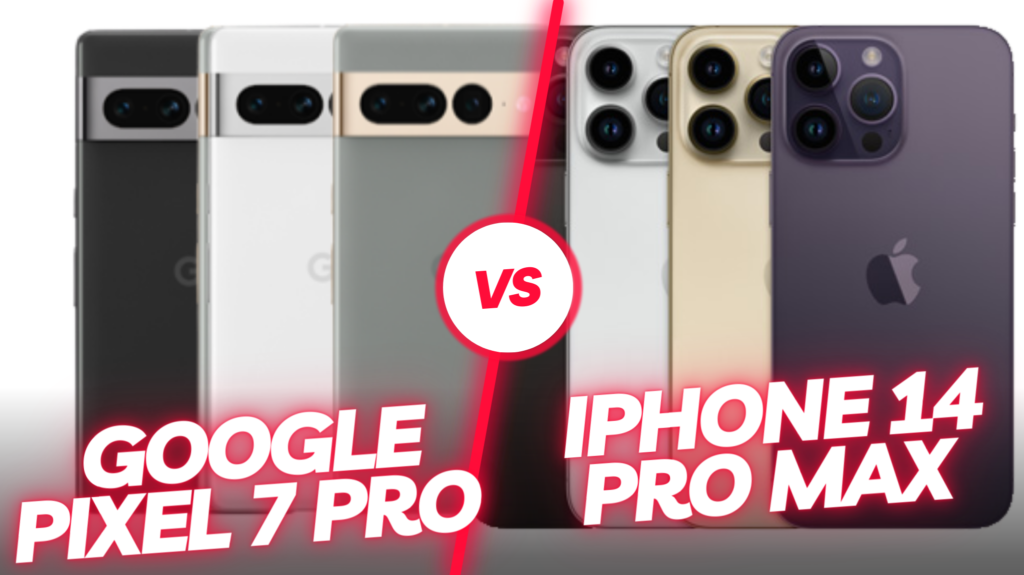 First of all, we just want to inform y'all that I'm comparing both phones without using them. We don't have the budget, but we can cast a verdict using the videos we see on YouTube, Tik Tok, and Facebook. From there, I think would be able to give you great detail about what you can choose to give to your special someone.
Little History of Smartphone Video
iPhones have dominated video recording for more than a decade now. Their capability to record moments is awesome. Some of the vloggers I know used iPhone flagship phones on their vlogs. Details are there and AI for the microphone is there. Meanwhile, Google Pixel is tailing the iPhone in terms of video recording. They switched from using Qualcomm's Snapdragon to their own chip, Tensor. The reason behind this is that Google will be able to fully optimize its own operating system with its own-made processor. This is also has been a tactic of Apple ever since, and gave Apple the edge over the competition.
Video Comparison
With all the video comparisons we have seen so far, we are confident that iPhone 14 Pro Max beats Google Pixel 7 Pro all throughout for video recording. It's the best choice for 4k recording and will definitely help your special someone get the confidence he/she needs when has to upload a video for TikTok, Facebook Reels, and vlogging for YouTube. The iPhone 14 Pro Max also beats the Google Pixel 7 Pro on live calls. Its seemingly wonderful AI recording really gives the Google Pixel 7 Pro the run for the money.
However, based on what we have seen, using Google Pixel 7 Pro from time to time may get you better results. I'm not saying that it would beat iPhone 14 Pro Max in the long run, but would definitely give iPhone 14 Pro Max the business.
Camera Comparison
For capturing pictures, the Google Pixel 7 Pro edges the iPhone 14 Pro Max. The Google Pixel 7 Pro produces pictures that are more natural or realistic. It gives you mirror-like photos. It also has more settings that you can do to improve your pictures with the help of its chip and it really helps a photographer do their job in a more precise manner. From blurring photos, filters, etc. Google Pixel 7 Pro really has the upper hand in this category.
In The Long Run
The Google Tensor G2 is definitely the smartest AI chip out there. Based on my knowledge, it did last year and it still seats as the smartest AI chip and giving the Google Pixel 7 Pro the smartest smartphone. This is why if we keep using Google Pixel 7 Pro for pictures and recording it will definitely help the phone to become smarter. Knowing that Google Pixel 7 Pro doesn't use the famous Sony IMX camera sensors, the handset still was able to pull it off taking a higher spot than the iPhone 14 Pro Max on DXOMARK by just relying on its software and Google Tensor G2.
But that doesn't mean that Google Pixel 7 Pro will edge iPhone 14 Pro Max in terms of video recording, I still believe that with the power of Bionic A16, iPhone 14 Pro Max's video recording prowess will leave a gap between the two handsets.
Price
Of course, iPhone 14 Pro Max is pricier compared to Google Pixel 7 Pro as the brand is still establishing its brand to unfamiliar users.
Verdict
You can't go wrong with either of the two. But I would give iPhone 14 Pro Max my W as it dominates the video recording and can catch up with pictures.
Although my W is on iPhone 14 Pro Max, if I don't have the budget, Google Pixel 7 Pro is the best choice you can get. It's also a great gift on Christmas as it will definitely give a techy vibe to your special someone. The phone will grow every time your special someone spends with it, and to me, that's the most intriguing thing to look forward to.
For Sources search iPhone 14 Pro Max vs Google 7 Pro on YouTube and TiK Tok.
Articles To Read:
You might also like
---