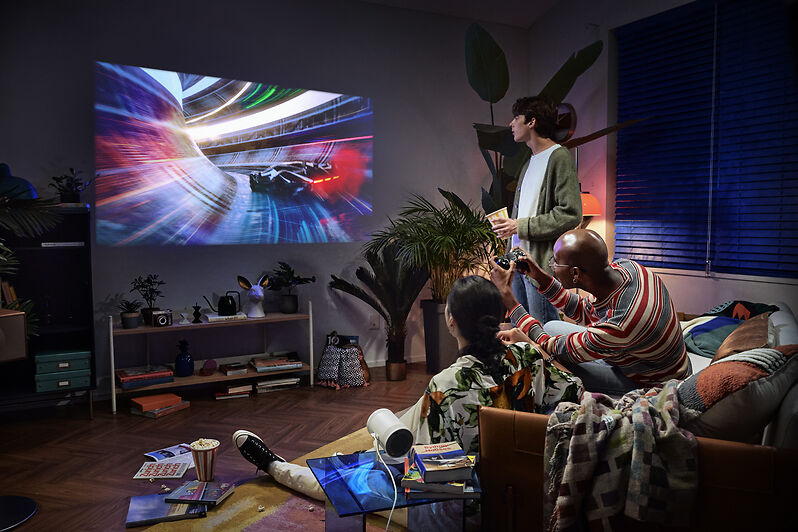 Condo living is what the good life is all about, or so they say.
But it takes a lot of work and investment to make your condo lifestyle even half as glamorous as what we've all seen in popular sitcoms. This is especially true if you're living in a cramped apartment where you can't even host a decent movie night with friends. Fortunately, this notion is vastly outdated.
Whoever said that entertaining always requires a huge space has to be living under a rock, and hasn't kept up on the marvels of high-tech home entertainment. Enter Samsung's The Freestyle.
The Freestyle portable projector
Tech giant Samsung's wildly-popular, compact projector has redefined how digital entertainment is consumed and enjoyed, especially by the trend-setting, condo living crowd.
Aptly called The Freestyle, this ultra-portable projector delivers on both the technology and fun factor, allowing you to transform any limited space into a movie theater for an evening of Netflix marathon with friends – in a way that they won't soon forget.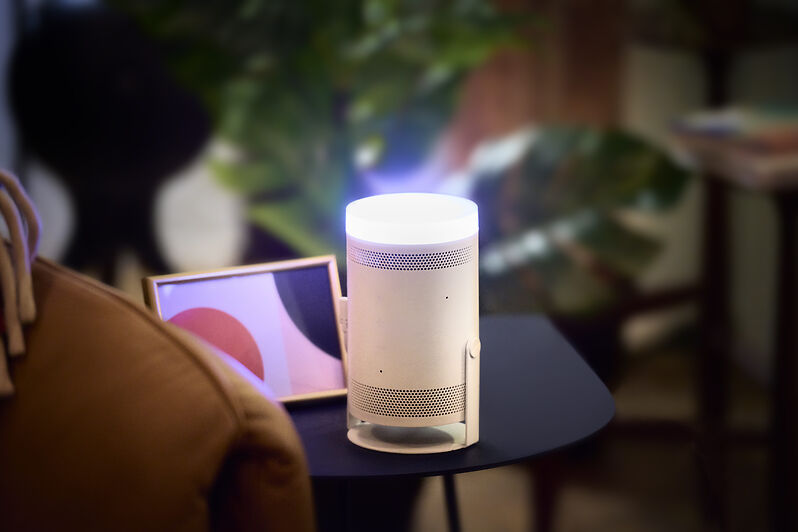 The Freestyle is a projector, smart TV, and ambient lighting device rolled into one. To say it's easy to carry around would be an understatement because it's really ultra-lightweight (weighing less than one kilogram). No matter where you place or position it, The Freestyle instantly straightens the projection and automatically focuses the image. This means you can point and watch on any flat wall, or even the ceiling – its flexible stand allows you to adjust the angle by up to 180-degrees in a few easy clicks. All you need do is just find the perfect viewing angle, point, and play.
You can project up to 100" screen, on any flat surface, no matter its color. The device automatically optimizes brightness and color tone depending on the color of the wall, thanks to its smart calibration feature.
Creative entertainment possibilities
With The Freestyle, your place will be the barkada's official go-to spot for movie nights and it doesn't stop there. The device's powerful audio hardware delivers rich 360-degree sound, which makes for an immersive audio experience from wherever you're sitting. Enjoy streaming music directly from YouTube or Spotify, or from your smartphone via Bluetooth.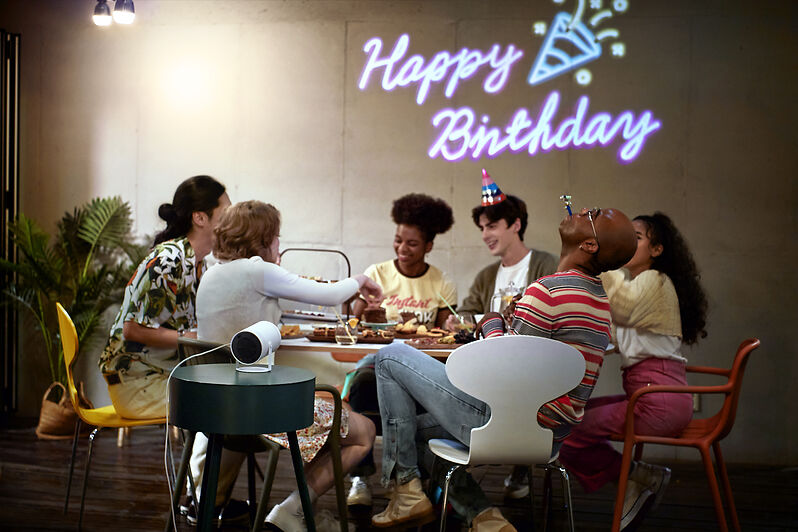 Beyond that, you can also get the gang together to catch an epic sport event in style. Whether it's the week's F1 Grand Prix race, or a nail-biting NCAA basketball match, the action takes on a higher intensity when watching on a massive 100" screen.
Another out-of-the box idea is to mirror your favorite mobile games to The Freestyle, so everyone can get in on the fun. It could be a simple quiz game, a classic arcade, or take your pick of party game favorites, the fun possibilities are endless.
To know more about Samsung's The Freestyle, visit www.samsung.com/ph/.
You might also like
---
More from News
---
With many students finding themselves being away from their homes for a long time to study in far-away schools as …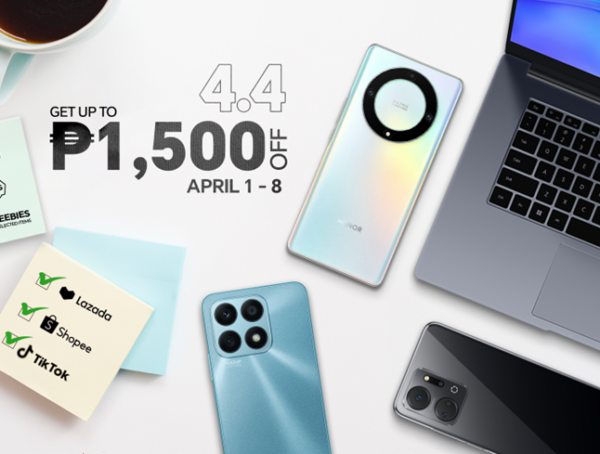 42
Leading smart devices provider in the Philippines, HONOR, has dropped their much-anticipated deals for the 4.4 Sale on Lazada, Shopee, …
In today's digital age, data has become an essential part of our lives, and losing valuable information or memories can …