Air fryers are still winning hearts in 2022. If you haven't joined the circle yet, the Cherry Digital Air Fryer AF200 and Cherry Digital Air Fryer are just a few rolls from changing your mind. They are some industry-leading options as far as local competitors are concerned so the only dilemma at hand is practically identifying which of these two is the right fit for you: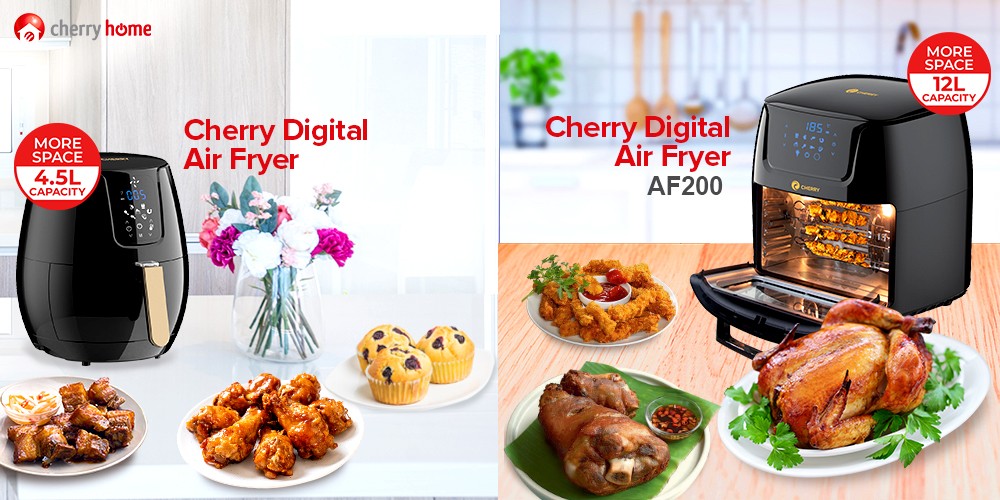 For the Social Butterfly
If your whole life is dedicated to throwing parties, you must have been bummed out when social gatherings were a total no-go. Good thing, as people are beginning to walk straight up to the Next Normal, having a ball with family and friends is now possible. Make it extra special by serving your best recipe through your trusty Cherry Digital Air Fryer AF200.
For starters, it boasts of a 12L capacity that makes it ideal for huge functions. It uniquely comes with a Rotisserie Spit & Fetch Tool as well as Skewer Sets so you can brag your flavorful roasted chicken as the star of the evening or have your guests munch on some kebab while waiting. It features eight cooking presets allowing you to let your air fryer do its job while you're busy entertaining the crowd. It also is a visual feast with a crystal-clear visible window, making it easy for you as well to monitor your food.
Definitely cut out for the sponty party organizer, enjoy these and more features for P7,000.
For the Homebody
For some, the more you stay in, the better. If cooking for yourself and your tiny family sounds more of a treat than going out, then the Cherry Digital Air Fryer is for you. With its 4.5L capacity, it is more than enough for a household with 3 to 4 members. It is likewise equipped with a digital easy touch panel highlighting seven cooking presets, perfect for first time cooks. It also has an energy-saving feature so you can stay and cook at home all you want without breaking the bank. For only P3,990, try these out and all its jaw-dropping features to make your time indoors even more pleasurable.
Whether you're cooking for a huge crowd or a small group, there's a Cherry Air Fryer for you. Check out their amazing features and other kitchen essentials by visiting:
Cherry Shop PH: www.cherryshop.com.ph
You might also like
---
More from News
---
The Department of Home Affairs, Australia, has awarded the global biometric collection service across seven regions to VFS Global, the …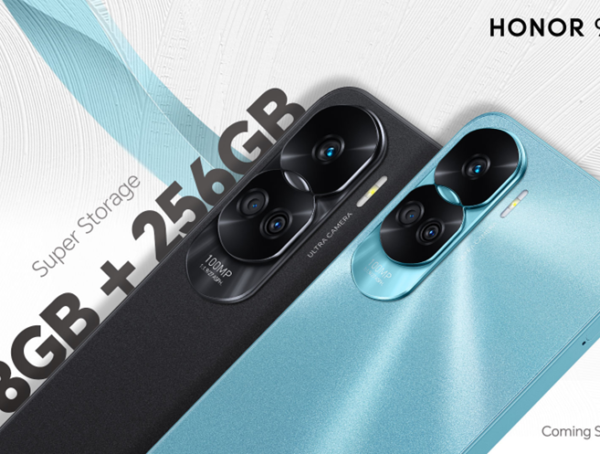 59
\ Just when you thought they're done, HONOR Philippines shocked fans and tech enthusiasts alike after the announcement of the HONOR …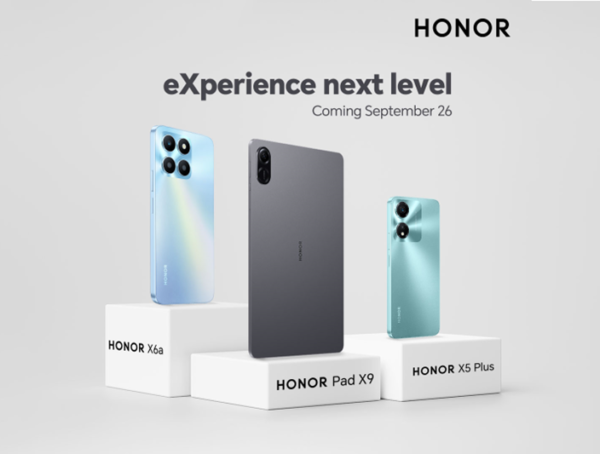 45
After the viral HONOR X9a 5G with the superb HONOR X8a, X7a, and MagicBook X laptops made waves earlier this …