As cool and cozy as it goes off, your "sweater weather" may not exactly be very friendly to your little one. Days starting with too much heat that eventually end with harsh rains is but perfect formula to colds, sore throat, and dry skin. Yes, parents, that definitely sounds much like a disaster!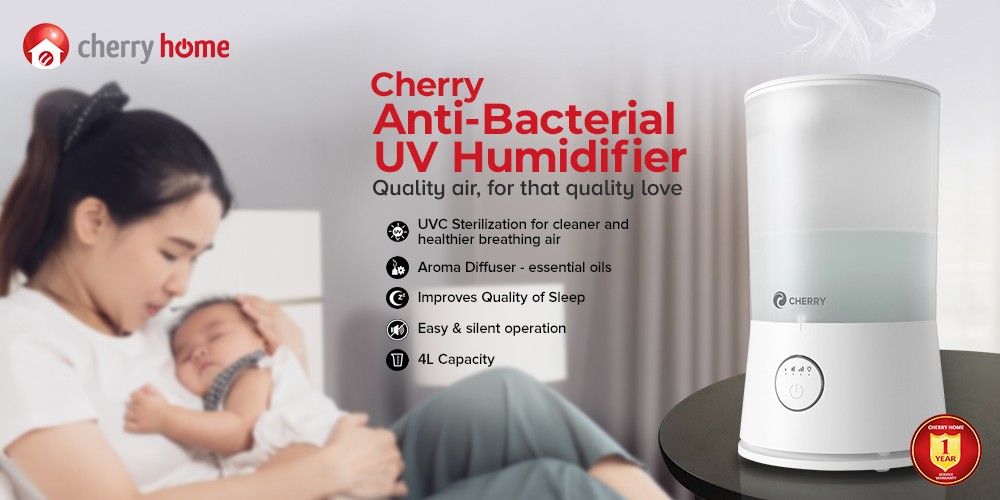 Good news, the Cherry Anti-Bacterial UV Humidifier comes to your rescue with features that aren't only optimal for you but especially for your mini. It has 4L capacity and is carefully crafted with high frequency vibrations, producing finer water mist to relieve congestion as well as other symptoms of colds. It is also efficient for soothing irritation and flare ups caused by skin dehydration.
It boasts of UVC Sterilization so you can ensure that your whole family will only breathe in cleaner and healthier air. If you miss the scent of hotel lobbies, feel as if you're lounging in one with your infant as you can also use this humidifier with your favorite essential oils. Now, creating a more relaxing atmosphere at home is made totes easier.
Finally, there's no trouble putting your bundle of joy to a good night's sleep as this also highlights easy and silent operation, perfect for evening use.
Rock parenthood by making your sweet pea's growing days safe and relaxing. Get the Cherry Anti-Bacterial UV Humidifier now for just P2,490. For more information, visit:
Cherry Shop PH: www.cherryshop.com.ph
You might also like
---
More from News
---
Gear up for your upcoming summer adventures this April as OPPO, leading global technology brand, is offering storewide discounts, e-comm …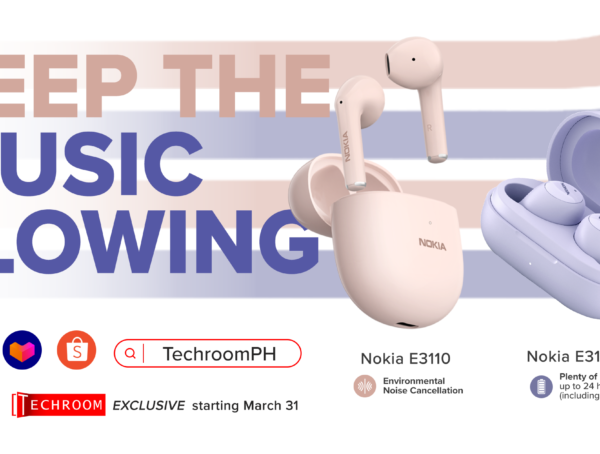 62
With the success of the Nokia Personal Audio E-series last year, HOLO Space prepares for the upcoming 4.4 sale and …
Across Southeast Asia, some 71 million micro, small, and medium enterprises (MSMEs) are driving the region's economic recovery. These organizations …