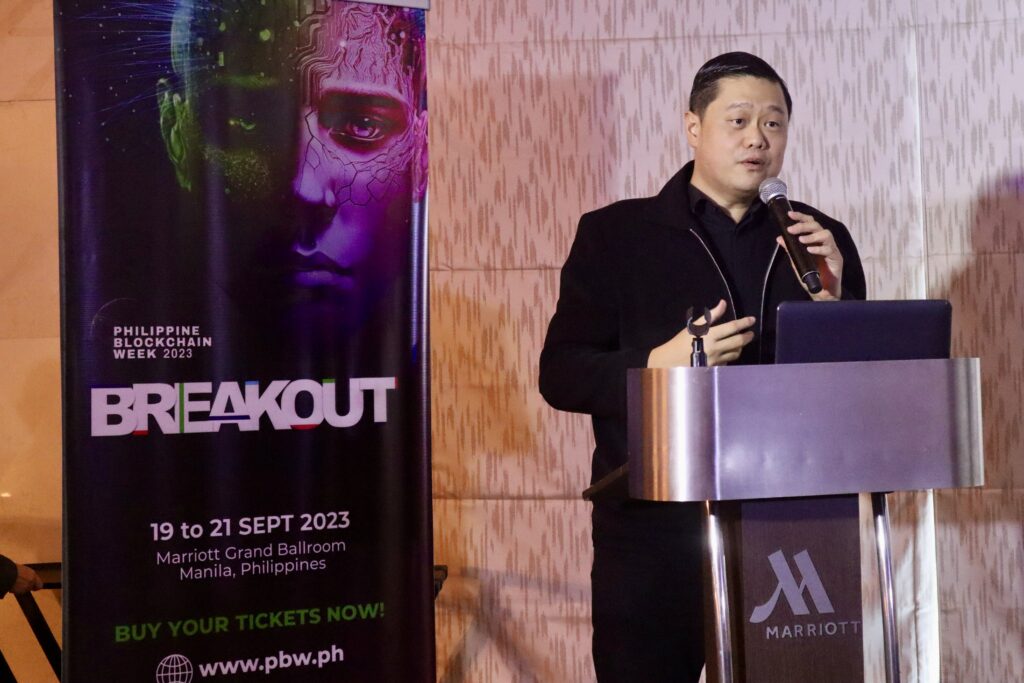 Philippine Blockchain Week (PBW), the leading blockchain conference in the Philippines, will run from September 19 to 21, 2023, at the Marriott Grand Ballroom, Newport World Resorts, Manila, Philippines.
Launched in 2022, the first Philippine Blockchain Week attracted over 500 foreign participants, all eager to learn from industry thought leaders on all facets of Web3 infrastructure, crypto, and more.
"Last year exceeded our expectations, proving strong appetite for blockchain education and collaboration," said PBW convenor Donald Lim. "This year, we want to go bigger, showcasing more diverse use cases and inspiring more Filipinos to get involved in shaping the blockchain future."
The week-long industry gathering will feature more than 150 local and global experts. also feature panels and workshops delving into decentralized finance, enterprise blockchain adoption, NFTs, AI, content creation, metaverse development, crypto regulations, and other critical topics while spotlighting immersive and hands-on blockchain experiences.
The highlight of the week's festivities will be the first-ever Michael Cinco Metaverse Fashion Gala, wherein renowned designer Michael Cinco will showcase his cutting-edge digital couture and host an auction of some of his most iconic pieces, with part of the proceeds going to the World Wild Fund for Nature Philippines for the conservation of endangered species, the Global Spectrum Initiative's initiative to provide opportunities for autistic individuals, and the Global Reskilling Movement, an international drive to providing better educational opportunities for the youth.
Other main events include the Venture Capital Pitch Competition, where Filipino startups will have the opportunity to pitch for funding on stage and potentially secure a spot on CNN Philippines' hit show 'The Final Pitch,' guided by star host John Aguilar; the Nexus Fan Fair presented by Tier One Entertainment to unite fans, gamers, streamers, cosplayers and pop culture, featuring celebrity e-sports matches, artists, and performances; and the concert of the world's first decentralized K-pop idol group TripleS also featuring P-pop group, G22.
Supporting Philippine Blockchain Week 2023 as Platinum Sponsors are two iconic companies in the forms of telco giant Smart Communications and national carrier Philippine Airlines; Gold Sponsor is Metafarms, Silver Sponsor is Tier One Entertainment, and Bronze Sponsors are Gala Games and HUGS (Assemble Stream Inc); Technology partners are Xctuality Pte Ltd and DVCode; NFT partners are BayaniChain, Mata PH and Maya Philippines; PBW's Official Legal Partner is Gorriceta Africa Cauton and Saavedra, while Platinum Media Partners include DOOH, Rakuten Viber, and Blockceler8 by Uniquecorn Strategies PR; Gold Media Partners are CNN Philippines, Forkast News, Philippine Daily Inquirer, Philstar Media Group and YourPRStrategist; and Silver Media Partners are Jinse Finance and KTRO Media.
For the second year running, PBW is proudly carbon neutral through the Carbonmark platform of Environmental Partner KlimaDAO.
By bridging diverse sectors while spotlighting real-use applications, the PBW 2023 cracks open the promise of blockchain to uplift economies and societies. The week-long conference will give attendees the opportunity to forge connections and discover the future of Web 3 and its impact on various industries.
To reserve a spot at Philippine Blockchain Week 2023, register at https://www.pbw.ph/.


#
About Philippine Blockchain Week 2023
Philippine Blockchain Week (PBW), the premier blockchain event in Manila, Under the theme 'BREAKOUT,' PBW 2023 will showcase the most prominent figures in blockchain technology, crypto, and web3 from September 19 to 21, 2023, at the Marriott Grand Ballroom, Newport World Resorts, Pasay City. For more information, visit https://www.pbw.ph/
For more information or for interview requests, contact:
Junelyn Olivar
09152154941
[email protected]
PBW 2023 MAIN HIGHLIGHTS:
Philippine Blockchain Week
September 19-21, 2023
Marriott Grand Ballroom, Newport World Resorts, Manila
Philippine Blockchain Week is a flagship event aimed at spotlighting the potential of blockchain technology through educational conferences, experiential exhibitions, and cultural showcases. Now in its second year, the week brings together developers, enterprises, government agencies, academia and enthusiasts to learn, network and shape the future of blockchain in the Philippines and globally. The event features keynotes, panel discussions, product showcases, NFT galleries, hackathons and performances tailored to demystify blockchain and drive mainstream adoption. By highlighting real-world use cases across industries, Philippine Blockchain Week establishes the Philippines as Asia's premier blockchain hub.
Michael Cinco – A Metaverse Fashion Gala
"The First-ever Metaverse Fashion Gala in The Philippines"
September 18, 2023
Red Carpet: 6:00 pm l Dinner: 7:00 pm l Show Proper: 8:00 pm
Marriott Grand Ballroom, Newport World Resorts, Manila
The Michael Cinco Metaverse Fashion Gala will pioneer a new era of digital couture while giving back to charitable causes. Renowned Filipino fashion designer Michael Cinco will unveil stunning digitally created pieces, followed by an NFT auction of these exclusive virtual-only designs. By blurring physical and virtual boundaries, the gala aims to redefine fashion for the metaverse age while positioning the Philippines as a nexus of digital creativity.
This first-of-its-kind event offers a glimpse into the future of digital luxury led by Filipino talent on the global stage. A portion of auction proceeds will be donated to:
WWF Philippines for wildlife and environmental conservation
Global Spectrum Initiative for supporting individuals with autism
GRM Global Reskilling Movement for providing inclusive education and skills development
The Michael Cinco Metaverse Fashion Gala unites digital innovation, high fashion, and philanthropy for an inspired charity showcase.
CNN Philippines 'The Final Pitch'
September 21, 2023
Marriott Grand Ballroom, Newport World Resorts, Manila
CNN Philippines's 'The Final Pitch' is the nation's premiere start-up funding program, led by renowned investor John Aguilar. The Philippine Blockchain Week VC Pitch Competition offers startups a shot at funding and national exposure. Twenty companies will pitch in front of a live audience and a panel of venture capitalist judges divided into two groups. John Aguilar will share his expertise on perfecting their pitch and securing investment. Each startup will have 5 minutes to pitch their business, followed by 3 minutes of Q&A from the VC judges. After deliberation, the judges will advance the top x companies to a finale pitch-off to determine the top winner. The champion receives an investment offer along with the opportunity to participate in the next season of The Final Pitch on national television. Through this exciting pitch competition format, Philippine Blockchain Week provides promising startups with a platform to attract funding and accelerate their growth.
Nexus Fan Fair
September 19-21, 2023 – 10:00 am 11:00 pm
Marriott Grand Ballroom, Newport World Resorts, Manila
Nexus Fan Fair is a premier gathering of blockchain gaming, esports, and fandom as part of Philippine Blockchain Week. The event celebrates the intersection of blockchain technology and pop culture by bringing together game developers, esports teams, streamers, influencers, artists, and fans. Key highlights include esports tournaments, artist alley with Web 3 creators, cosplay competitions, NFT galleries, product showcases, meet-and-greets, and on-stage performances. Nexus Fan Fair spotlights the blockchain gaming ecosystem in the Philippines and Asia, featuring the latest Play-to-Earn games, NFT projects, metaverse worlds, and fan tokens. The event captures the excitement of blockchain while making the technology accessible through the lens of entertainment and fandom.
TripleS K-Pop Concert
The world's first decentralized K-pop Idol Group
September 21, 2023 – 8:00 pm
Marriott Grand Ballroom, Newport World Resorts, Manila
The TripleS K-Pop Concert brings the popular Korean girl group to the Philippines as a highlight of Philippine Blockchain Week 2023. The concert features hit songs and dynamic performances from TripleS, one of K-pop's top acts renowned for their talent and choreographies. The event marks the launch of the group's highly anticipated official fan token – a special NFT that unlocks exclusive membership perks and privileges for TripleS fans. By integrating NFTs with entertainment, the concert exemplifies innovations at the intersection of blockchain technology and fan engagement while expanding TripleS' global fandom into the Filipino market. The TripleS K-Pop Concert promises an evening of polished K-pop entertainment blended seamlessly with blockchain innovation for a new generation of digitally savvy fans.
You might also like
---
More from News
---
Liminal, a leading regulated digital asset custody provider renowned for its innovative multi-party computation (MPC) wallet infrastructure, recently celebrated its …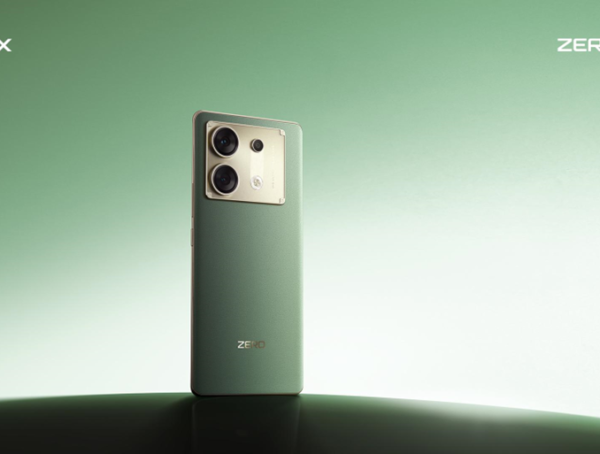 72
The social media age has created a generation that's able to create all kinds of content on the go. Smartphones …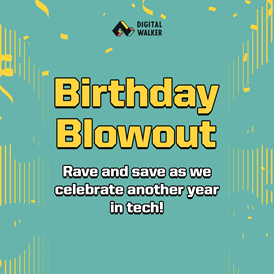 77
The party is definitely far from over! Digital Walker is rolling out a birthday celebration like no other. Everyone is …