Born out of a passion project of seasoned industry veterans who were unsatisfied with what the gaming chair market had to offer at the time, the expert designers from Germany developed a new range of upmarket gamer seats featuring a slightly more subtle style and consisting of only the most valuable of material.
Inspired by the seating found in the world's most luxurious vehicles, Noblechairs combines the design, ergonomics, and features of the world's most inspirational seating to create the perfect chair for any environment. An incredibly supportive chair that's versatile enough to support gaming sessions and hours of home working. Noblechairs has been awarded 'Best Gaming Chair five times at the @EHADigital European Hardware Awards!
Choosing the right chair is a very important matter for daily usage, especially in these Covid times – when people are "Working at Home" and "Studying at Home" people are sitting more at home than previously. It is worth stopping working on an ordinary chair in the dining room or sofa, which, although it may seem comfortable, does not provide the right position for long sitting in front of the monitor. It would be nice to invest in the right armchair, for which our spine will be very grateful. A good product should ensure high comfort and maintain the correct posture while playing or working, which cannot be said about the cheapest Chinese constructions from the market.

The EPIC, ICON, and HERO are the three chairs in the Noblechairs product line. All boast luxury ergonomic features, padding, and upholstery. There are also PU-Leather
and pure Leather variants available. It ensures unparalleled comfort over extended periods. No matter how long you sit, the surface is designed to prevent sticking and discomfort. The material is tear-resistant, durable, highly abrasion-resistant, and easy to clean.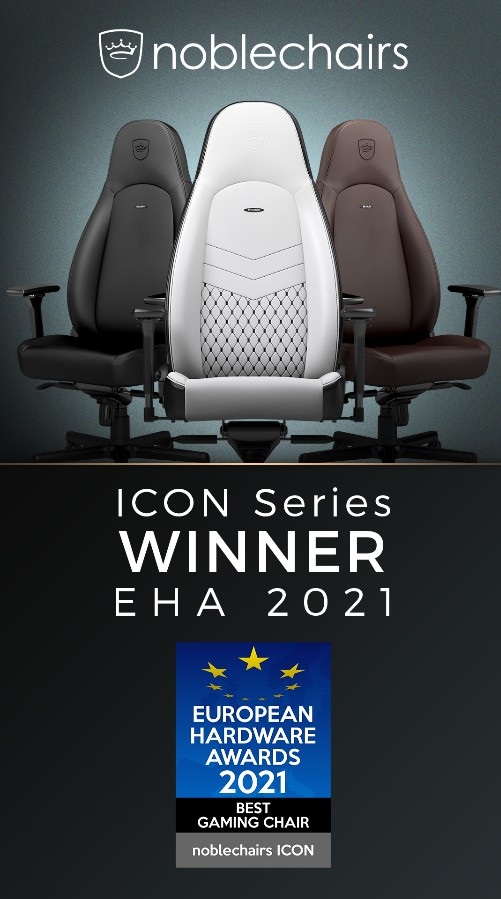 EPIC – The demanding gamer's most sophisticated choice.
The EPIC is the original model that established Noblechairs as an industry leader. This is a masterpiece of German engineering. Its high-quality materials provide a plush seating experience with solid ergonomics. If you're after comfortable, consistent, stylish ergonomics, the EPIC is a solid choice.
ICON – Super sleek design meets superb comfort.
Developed in cooperation with esports professionals for all those that spend long hours at the computer, The ICON is the most regal and conservative Noblechairs product. It works well in front of a gaming rig or as the centerpiece of a CEO's office. This model appeals to those looking for minimalist style and a full feature set. Each ICON has rich customization options on the seat and armrests. These ensure you're able to relax in the position that suits you best. Each ICON comes with high-quality stitching across the backrest for a classy aesthetic. Matching head and lumbar pillows round out the ergonomic support.
HERO – Broader, bigger and customizable ergonomic support.
Developed in collaboration with esports professionals, the HERO's backrest nestles into the natural curvature of your back and keeps you at peak performance. This is the premier Noblechairs model and one of the best gaming chairs in the market. The internal lumbar system works better than a traditional cushion. The styling is impressive and it this chair looks good in both the bedroom and theboardroom. The thick padding and solid build produce luxurious ergonomics. These are excellent full-time working chairs that will optimize your posture and yield many more benefits.
Noblechairs All Black Edition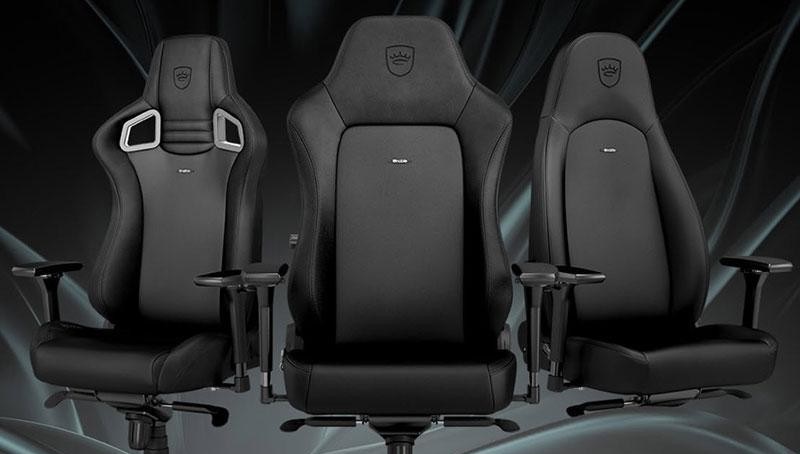 Noblechairs' new 'Black Edition' unveils the latest evolution in faux leather technology. Their new blend combines the best elements of both PU and PVC leathers. The result leaves microfine pores in the finish that are permeable to both air and water vapor.
This ensures optimal airflow and unparalleled comfort over extended sitting periods. No matter how long you sit, the surface will prevent stickiness and discomfort. The new material is also more durable. It has a superior tear and abrasion resistance and is also easy to clean.
Noblechairs products stand out with excellent ergonomics and German racing style aesthetics. If you're looking for a stylish gaming chair which is going to provide you with years of service and improve posture, it's hard to see past this one. It doesn't matter if you're adding the final touches to the perfect office or setting up the ultimate gaming room, Noblechairs has a chair for you!
For more information about Noblechairs, visit us at
Web Domain: https://noblechairs.com/
Facebook: https://www.facebook.com/noblechairs.ph Instagram: https://www.instagram.com/noblechairs.ph/ To find where you can buy a Noblechair, visit us at; Lazada:
https://www.lazada.com.ph/shop/noblechairs/
https://www.lazada.com.ph/shop/goodgame1631701855/
Coming soon at Digital Walker Website and Digital Walker LazMall
https://www.lazada.com.ph/noblechairs-123894257/?from=wangpu&lang=en&q=All-Products&digital-walker
More from News
---
Free Shipping P0 Minimum Spend15% Off DailyWin Gold prizes! Get your vouchers here: https://invl.io/clfbr8p New Users: SHPIA1212NC "Terms and Conditions: *Sponsored by Shopee 1. Valid from December …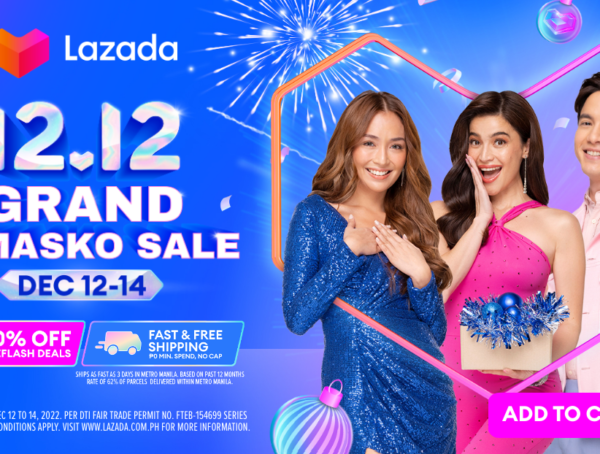 51
Sale Days: December 12-14 1) Up to 90% Off on LazFlash Deals 2) Fast and Free Shipping (No Minimum Spend, No Cap) 3) 100% Cashback …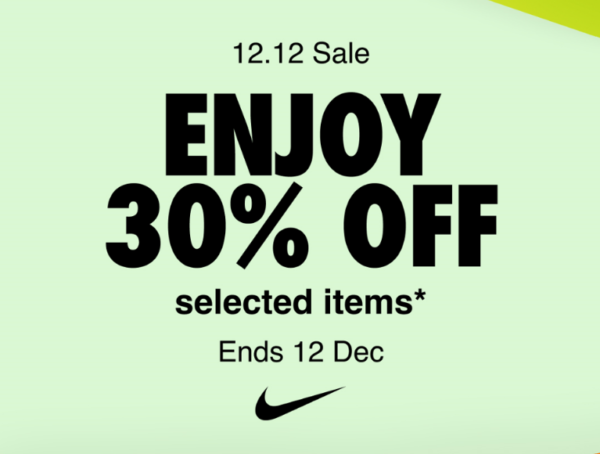 53
The Nike 12.12 Sale is Here. 40% off on selected apparel and accessories when you purchase 2 items or more with code: 1212SALE at …