A cleaning device that seems to have a mind of its own, who wouldn't want a robotic vacuum cleaner at home? If the closest to an actual encounter you have with this innovation is a glimpse or two on the small screen (hello, K-dramas!), you're in for a ride as this article pretty much narrates what it's like living with the Cherry Home Smart Movasweep Robotic Vacuum and why it's about time that you get one.
IT IS MULTIFUNCTIONAL
Versatile is probably this device's middle name—if it ever has one. Unlike most bump-and-clean vacuums, this cleaning device from Cherry Home cannot only go as far as keeping dry surfaces tidy but wet ones too! It has interchangeable tanks, vacuum for dust and other tiny junk, and water which is equipped with a 350mL capacity. The latter may be alternatively filled with soap or fabric conditioner so it not only keeps floors shiny but also fragrant.
IT IS SMART
There's not a lot of robotic vacuums out there that fall under the broad range of Internet of Things (IoT) but since crafted close to perfection, this device is. Using only the Cherry Home application which can be downloaded for free on Google Play Store and App Store, the Cherry Home Smart Movasweep Robotic Vacuum can be controlled remotely. You can select a room or area which you wish to keep clean and you can even track its activities—when and where it cleaned—through the records tab on your app. By smart however, it doesn't just mean the ability of the Movasweep to connect to the internet. It translates to a whole new level as it can memorize the map of your room with its Intelligent Mapping Technology, and even your entire living space which allows it to clean right away, as soon as it spots a dirty area. It can also intelligently avoid getting stuck in between messy cables, pushing through hard furniture, or falling off your staircase with its Anti-Falling, Anti-Collision, and Anti-Tangling Safety Protection Features. And, acting as if a full-blown independent thinker, it finds its way back to its dock once it detects that its battery is already running low. Definitely a device that can outwit your everyday pile of cleaning tasks.
IT IS PRODUCTIVE
Tired of always cleaning up after everyone's mess? Imagine something else doing it for you, with little to no supervision to boot. The Cherry Home Smart Movasweep Robotic Vacuum is efficient in more ways than you can imagine, equipped with up to 2600 Pa suction power. The moment it detects that a spot has more dirt, it automatically beefs up its suction. It also repeatedly goes through an area that needs extra cleaning to make sure that it leaves everything spotless. Talk about saving time and energy.
There's no missing your mess with a trusty cleaning robot that you know you can always rely on. More than its simple yet eye-catching design, it can really make you feel as if you've taken a step into the future with all its advance nuts and bolts. Get it until August 31, 2022 for just P11,120 from P13,900 by visiting:
Cherry Shop PH: www.cherryshop.com.ph
You might also like
---
More from News
---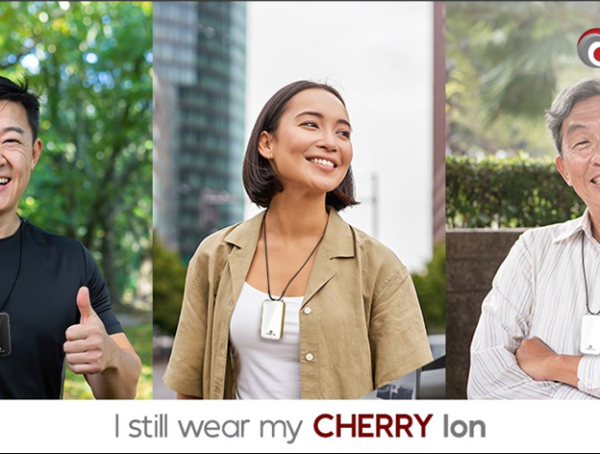 59
CHERRY Ion Personal Air Purifier is your frontline defense to unforeseen pollutants and allergens. Now that we are back to normal, …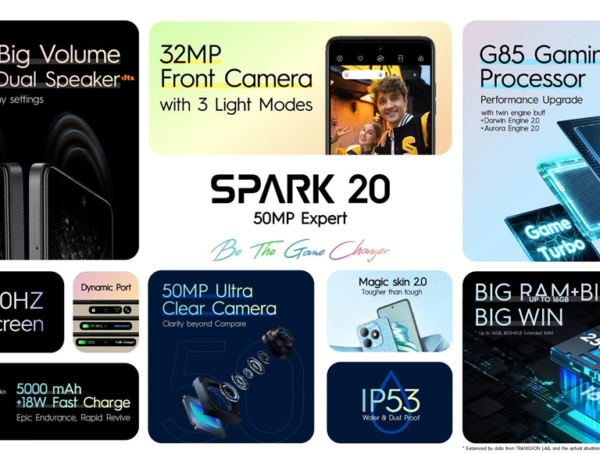 59
As part of its commitment to bring the latest mobile and gaming innovations to Filipinos, TECNO launched today its latest …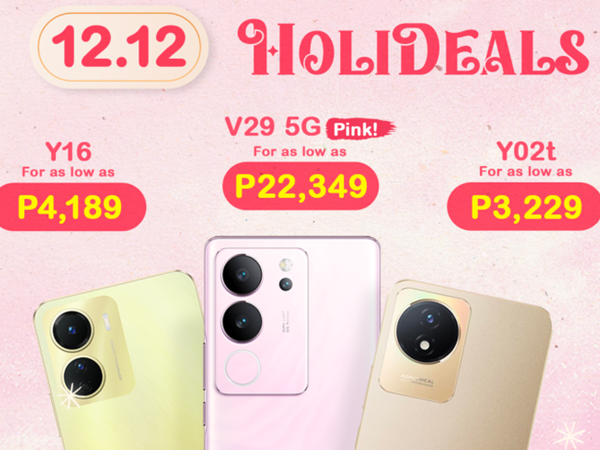 52
Celebrate the enchanting Christmas season with the exclusive one-day sale of the Christmas limited edition vivo V29 5G at the …