Lenovo Legion is finally unleashing its next-generation of gaming PCs filled to the brim with innovative features that deliver more stylish and high-performing experiences to users.
The new arsenal embraces innovation by providing better resolution displays, AI-bolstered thermal cooling, and framerate customization, and the power to completely immerse gamers or face difficult tasks at ease with the AMD Ryzen™ 5000 H-series Mobile Processors and NVIDIA GeForce RTX™ 3000 Series GPUs. Users can work hard during the day and play harder at night with the savage performances of the Legion 5, Legion 5 Pro, and Legion 7 notebooks.
"Our latest Legion devices are battle-ready to let users easily breeze through the most demanding requirements for work and play. Continuing on the promise of innovation and smarter technology for all, the new PCs enable seamless play using technologies such as AI to make the most out of the instant responsiveness and accelerated performance from AMD and NVIDIA's newest gaming processors. Together with the help of our strategic partners, we are in a fantastic position to further build a gaming reputation based on continuous innovation," said Lenovo Philippines President and General Manager Michael Ngan.
These are just some of the main highlights of the Legion 5, Legion 5 Pro, and Legion 7.
From the week of April 30 and onwards, gamers can get their hands on the Legion 5 Pro that has a starting price of PHP 84,995. The notebook is available in Storm Grey and comes bundled with a free Legion Recon Gaming backpack (PHP 2,995) upon purchase.
The Stingray White and Phantom Blue Legion 5, on the other hand, will be available within the quarter with a starting price of PHP 74,995, while the Legion 7 in Storm Grey is expected to hit local stores in the early first half of 2021 and will start at PHP 139,995. Both notebooks will also be bundled with a free Legion Recon Gaming backpack.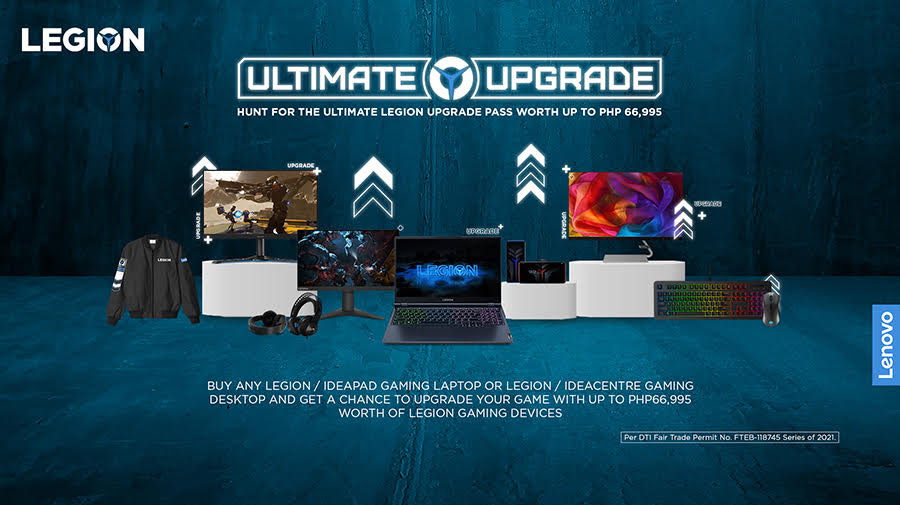 To celebrate the arrival of its new gaming lineup, Lenovo is holding its Legion Ultimate Upgrade Promo. From May 7 to May 31, 2021, customers who purchase participating products are entitled to a Legion Upgrade Pass that can have up to PHP 66,995 worth of gaming freebies.
Every purchase is eligible for one Upgrade Pass and to claim, customers must visit legion.lenovo.com/promotions and provide purchase details.
Customers will then receive a promo code equivalent to their Upgrade Pass, and this will randomly select the Upgrade Pass color that they'll get. The colors and their corresponding freebies are as follows:
● White Upgrade Pass – Legion Pilipinas Jacket
● Bronze Upgrade Pass – One of the following: Legion H300 Headset, Legion M600 Gaming Mouse, Legion K300 Gaming Keyboard, orLegion H600 Headset
● Silver Pass – One of the following: Lenovo G25-10 Gaming Monitor, Legion Y25-25 Gaming Monitor, or Lenovo Q27q-10 Monitor
● Gold Pass – Either Legion 5 or Legion Phone Duel 1
For the full mechanics of the Legion Ultimate Upgrade Promo and the complete list of participating products, visit legionphpromos.com. Customers can also submit their promo codes to Lenovo through the same link.
More from News
---
Liminal, a leading regulated digital asset custody provider renowned for its innovative multi-party computation (MPC) wallet infrastructure, recently celebrated its …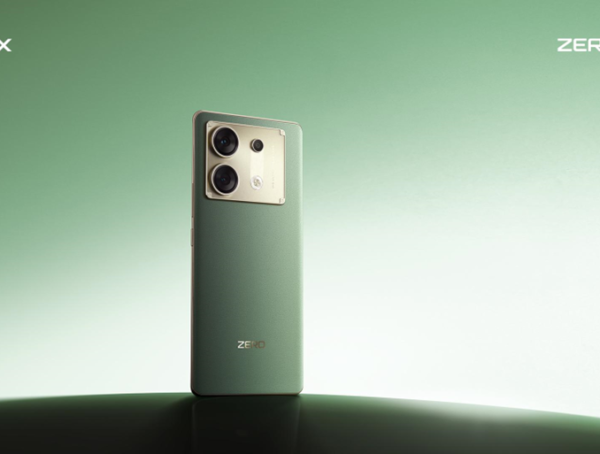 73
The social media age has created a generation that's able to create all kinds of content on the go. Smartphones …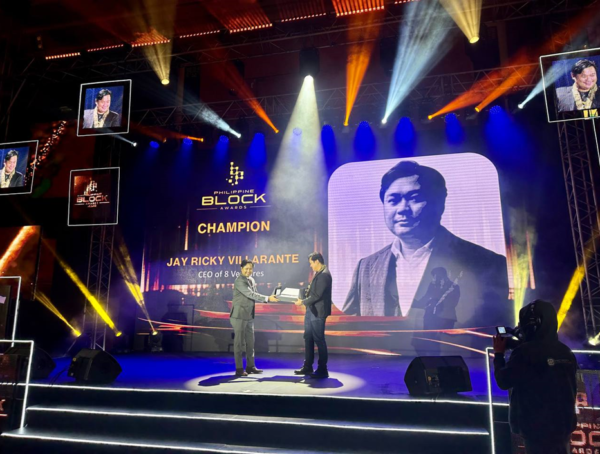 78
Jay Ricky Villarante, Chairman and CEO of several local blockchain companies, has been honored as a recipient of the prestigious …