With the unveil of the next-generation processors, Kingston Technology, a world leader in memory products and technology solutions, today announced the launch of KC3000, its next generation PCIe 4.0 NVMe M.2 SSD for desktop and laptop PCs, and Kingston ValueRAM (KVR) DDR5 to satisfy users' increasing storage and computing needs.
By leveraging the latest Gen4x4 NVMe controller, KC3000 delivers speeds up to 7,0000/7,000MB/s read/write1 of blazing-fast performance and full capacities up to 4096GB2 for optimal storage. Users can keep up with demanding workloads and experience better performance with software applications such as 3D rendering and 4K+ content creation by upgrading the systems storage. KC3000 is built with high-density 3D TLC NAND housed in the industry standard M.2 2280 form factor to store even more and enable users to take advantage of PCIe 4.0 speeds. With the combination of performance and endurance, KC3000 is reinforced with a low profile, graphene aluminum heat spreader to effectively disperse heat and keep your drive cool during intensive workloads.

"With the rise of data-heavy applications, consumers are demanding high performance solutions and high capacities to match; by utilizing next-gen PCIe 4.0 technology with KC3000, we are able to deliver fast and reliable storage to suit the needs of a wide range of consumers in the market." said Kingston. "We are also happy to introduce our ValueRAM DDR5 to further expand Kingston's DDR5 offerings, bringing high performance memory with affordability."
Designed and tested to meet JEDEC standards, Kingston ValueRAM DDR5 modules feature on-board Power Management Integrate Circuits (PMIC), which help regulate the power required by various components of the memory module and enable better power distribution, improve signal integrity, and reduce noises. The reliable and competitively priced Kingston ValueRAM DDR5 serves as the ideal choice for worry-free upgrades to DDR5 performance.
KC3000 is currently available in 512GB, 1024GB, 2048GB and 4096GB2 capacities. KC3000 is backed by a limited five-year warranty4 and free technical support. Kingston DDR5 ValueRAM is available in 16GB single modules and kits of 2, at 4800MHz speeds, backed with a lifetime warranty and free technical support. For more information visit kingston.com.
KC3000 PCIe 4.0 NVMe M.2 SSD
Part Number
Capacity
SKC3000S/512G
512GB KC3000
SKC3000S/1024G
1024GB KC3000
SKC3000D/2048G
2048GB KC3000
SKC3000D/4096G
4096GB KC3000
KC3000 PCIe 4.0 NVMe M.2 SSD Features and Specifications:
PCIe 4.0 NVMe Technology: Master intensive applications with speeds up to 7,000/7,000MB/s1 read/write.
Store more: Upgrade and manage storage with full capacities up to 4096GB2.
Greater flexibility: Compact M.2 design fits easily into small form factor (SFF) systems, desktops and laptop PCs.
Low profile graphene aluminum heat spreader: Exceptional thermal dissipation keeps your drive cool with maximum performance.
Form Factor: M.2 2280
Interface: PCIe 4.0 NVMe
Capacities2: 512GB, 1024GB, 2048GB, 4096GB
Controller: Phison E18
NAND: 3D TLC
Sequential Read/Write1:
512GB – 7,000/3,900MB/s
Random 4K Read/Write1:

512GB – up to 450,000/900,000 IOPS

1024GB – up to 900,000/1,000,000 IOPS

2048GB – up to 1,000,000/1,000,000 IOPS

4096GB – up to 1,000,000/1,000,000 IOPS

Total Bytes Written (TBW)3:
Power Consumption:

512GB – 5mW Idle / 0.34mW Avg / 2.7W (MAX) Read / 4.1W (MAX) Write

1024GB – 5mW Idle / 0.33mW Avg / 2.8W (MAX) Read / 6.3W (MAX) Write

2048GB – 5mW Idle / 0.36mW Avg / 2.8W (MAX) Read / 9.9W (MAX) Write

4096GB – 5mW Idle / 0.36mW Avg / 2.7W (MAX) Read / 10.2W (MAX) Write

Storage Temperature: -40°C~85°C
Operating Temperature: 0°C~70°C
Dimensions:

512GB-1024GB – 80mm x 22mm x 2.21mm

2048GB-4096GB – 80mm x 22mm x 3.5mm

Weight:
Vibration Operating: 2.17G Peak (7-800Hz)
Vibration Non-operating: 20G Peak (20-1000Hz)
MTBF: 1,800,000 hours
Warranty/Support4: Limited 5-year warranty with free technical support
This SSD is designed for use in desktop and notebook computer workloads and is not intended for server environments.
1 Based on "out-of-box performance" using a PCIe 4.0 motherboard. Speed may vary due to host hardware, software, and usage.
2 Some of the listed capacity on a Flash storage device is used for formatting and other functions and thus is not available for data storage. As such, the actual available capacity for data storage is less than what is listed on the products. For more information, go to Kingston's Flash memory guide at kingston.com/flashguide.
3 Total Bytes Written (TBW) is derived from the JEDEC Client Workload (JESD219A).
4 Limited warranty based on 5 years or "Percentage Used" which can be found using the Kingston SSD Manager (Kingston.com/SSDManager). For NVMe SSDs, a new unused product will show a Percentage Used value of 0, whereas a product that reaches its warranty limit will show a Percentage Used value of greater than or equal to one hundred (100). See Kingston.com/wa for details.
Kingston DDR5 Value RAM Features and Specifications:
Capacities:
Frequencies: 4800MHz
Latencies: CL40
Voltage: 1.1V
Operating Temperature: 0°C-85°C
Storage Temperature: –55°C-100°C
Kingston can be found on:
Facebook: https://www.facebook.com/KingstonAPAC
YouTube: http://www.youtube.com/user/KingstonAPAC
You might also like
---
More from News
---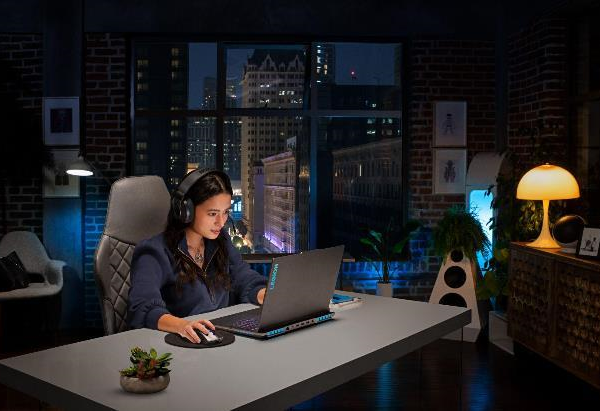 21
Oftentimes, people prioritize professional growth before personal enjoyment but, making time for both work and play is better for our …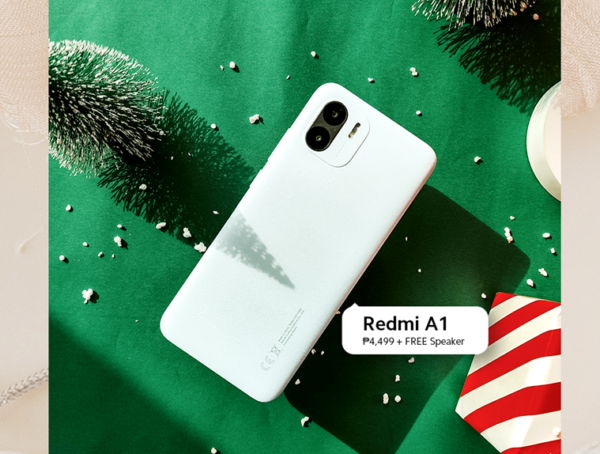 17
Christmas is only a few weeks away, so now is the perfect time to start picking and buying gifts for …
There are a lot of moments that make the holiday season awesome: seeing the festive lights in the city, catching …