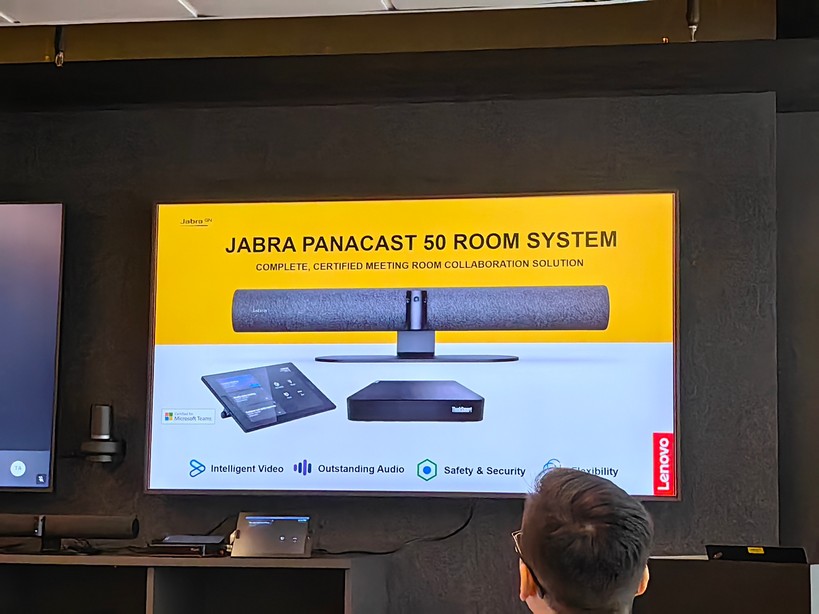 Experience the award-winning Jabra PanaCast 50 Room System for Microsoft Teams Rooms, a complete solution that enables small and medium rooms to play host to more inclusive and immersive virtual meetings.
Jabra has teamed up with Microsoft and Lenovo to deliver innovative video collaboration experiences that make hybrid working, well, work. This combined solution from trusted brands simplifies video conferencing for increased productivity. You now no longer need an IT standing by just to troubleshoot, you can actually do everything by yourself!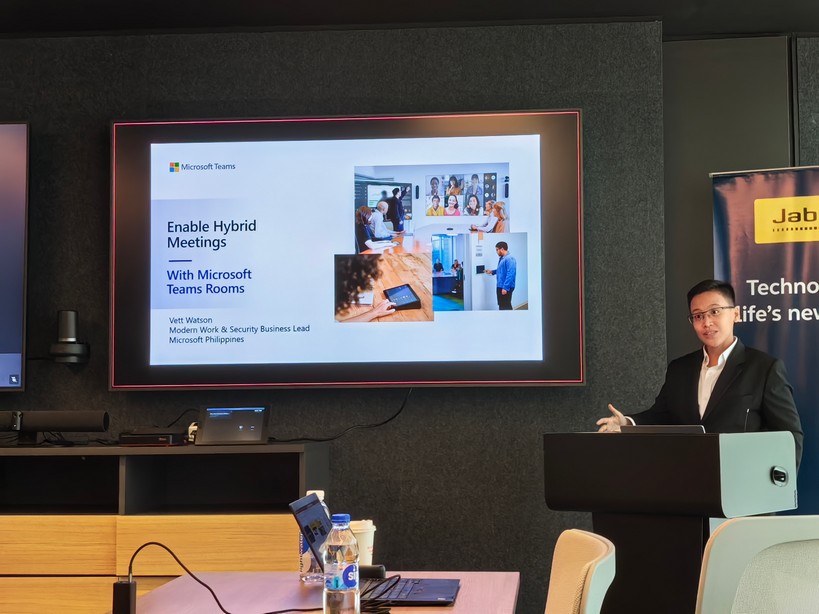 Using AI-enabled video and audio streams, the PanaCast 50 Room System delivers a more natural and inclusive collaboration experience. And with Jabra's proprietary intelligent algorithms, the tone and nuances of the meeting are captured to keep hybrid teams connected and engaged from anywhere. Resulting to a near face to face experience even in cyberspace.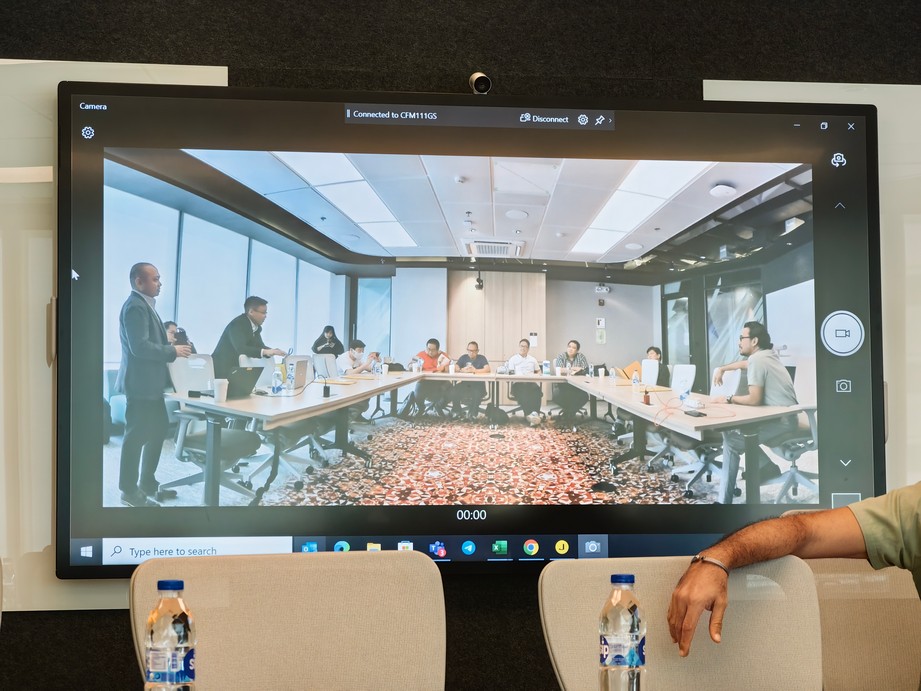 You can now expand your business and solve your customer's hybrid-working challenges by delivering the latest generation of Microsoft Teams Rooms experiences.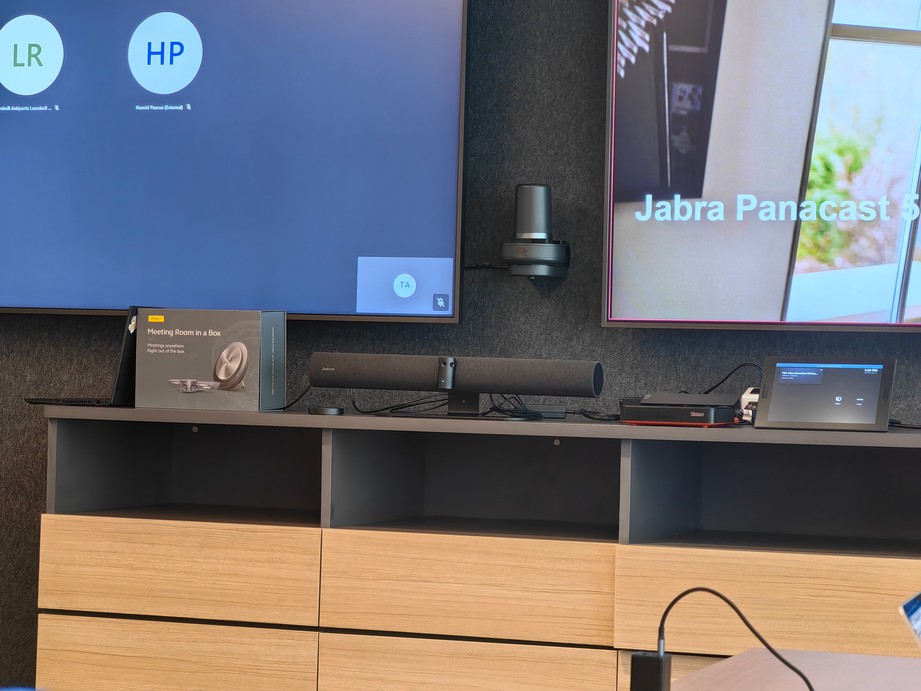 PANACAST 50 ROOM SYSTEM FOR MICROSOFT TEAMS ROOMS

A SIMPLE, COMPLETE MEETING ROOM SOLUTION ENGINEERED TO BRING HYBRID TEAMS TOGETHER NATURALLY.
Key features:
Unique 180° Panoramic-4K video
8 beamforming microphones for crystal clear conversations
Virtual Director mode detects active speakers and frames automatically
Real-time whiteboard streaming
Safety Capacity and Room Usage Insights
Dynamic Composition mode provides close-up view of up to 4 participants
AI-driven intelligent meeting room experience
Intuitive touch control with Lenovo ThinkSmart Core + Controller
Flexible, scalable deployment in small and medium rooms
Certified for and preloaded with Microsoft Teams or Zoom Rooms for seamless integration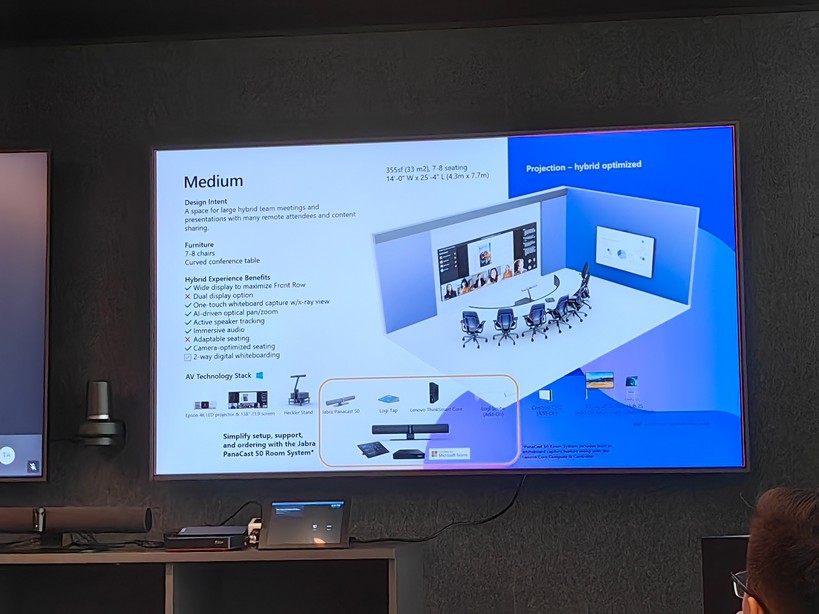 More from News
---
With many students finding themselves being away from their homes for a long time to study in far-away schools as …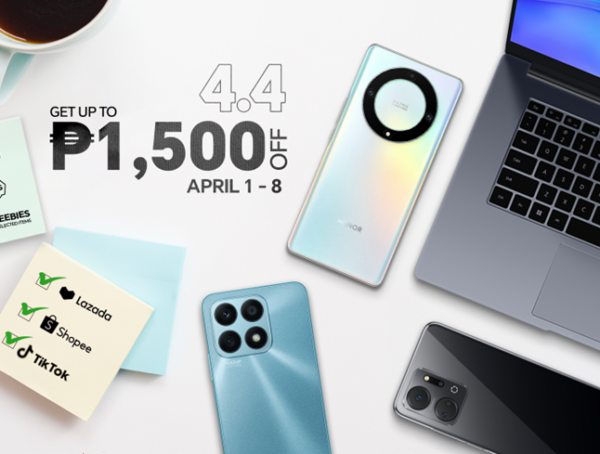 42
Leading smart devices provider in the Philippines, HONOR, has dropped their much-anticipated deals for the 4.4 Sale on Lazada, Shopee, …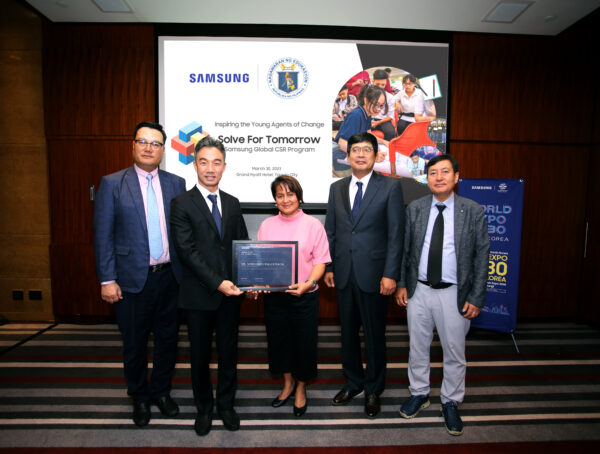 38
Samsung Philippines is ramping up its efforts to support young Filipino innovators through the launch of its globally recognized educational …