Infinix has unveiled the seriously fast 180W Thunder Charge Technology, which will debut on selected Infinix flagship phones that will be announced in the second half of the year. The breakthrough new technology will enable users to achieve the time for a 1-50% charge of the 4500mAh battery in just four minutes, providing users with a faster and safer advanced smart device charging experience.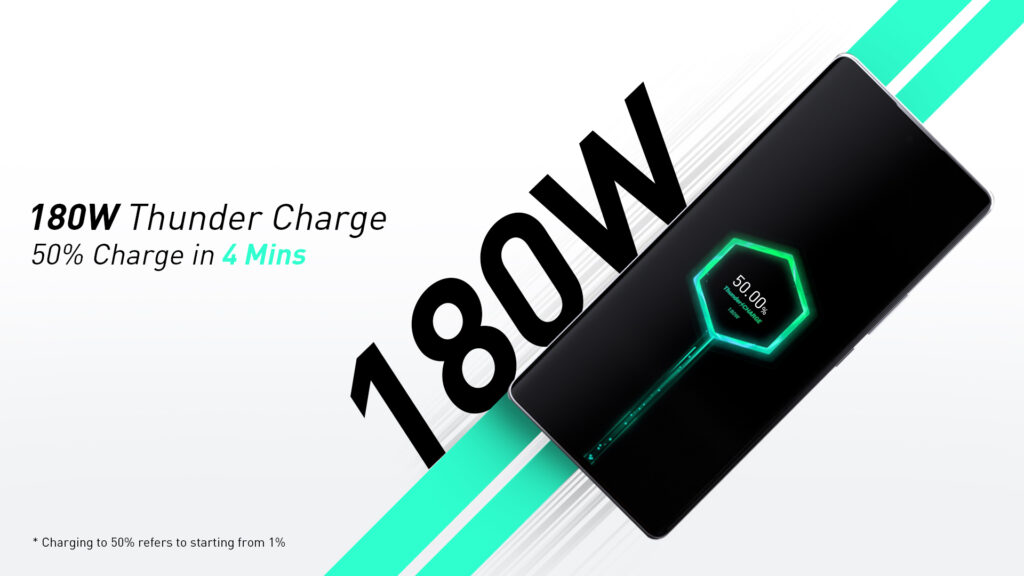 "Following last year's Infinix 160W fast charging Concept Phone release, Infinix 180W Thunder Charge is another industry breakthrough that delivers ultra-fast charging technology to the public. Infinix aims to keep improving daily efficiency through iteration and innovation of fast charging technology so that users around the world can be the first to experience efficient and convenient digital life," said Joseph Cernitchez, Marketing Head of Infinix.
Industry-leading 180W Charging Technology
Ultra-fast charging has never been as prevalent as it is today and with the production of safer methods of charging at a higher voltage rate, the technology is becoming more and more popular in mid range devices.
Regular smartphones with fast charging features generally use batteries with a charging rate of 1 to 3C, while 180W Thunder Charge uses batteries with a rate of 8C, which effectively reduces the chances of the battery overheating due to the fast charging technology. Infinix cooperated with the world's leading battery manufacturers to develop a new 8C battery cell, which is the maximum-charging-rate- rechargeable lithium battery in the industry at present. The 8C cell has lower internal resistance when compared with the conventional single electrode lug structure, plus a multi-electrode lug, which reduces more than 50% of the internal resistance and produces less heat. Furthermore, the 180W Thunder Charge uses two 8C-rated batteries in series, so the charging power of each battery is only 90W while being charged, reducing heat and increasing longevity.
180W Thunder Charge also adopts automatic bidirectional-power supply technology to lengthen phone's battery life by 2% compared to traditionally double cell battery designed phones. The automatic bidirectional-power supply technology reduces the area of the power supply circuit by 60%, increases the precision of the circuit layout and saves space. The charging technology works using dynamic distribution. Three parallel charge pumps support the highest powered conversion yet on an Infinix device, achieving 99% charging conversion efficiency, which avoids overloads and overheating. This is the pinnacle of Infinix charging technology to date.
You might also like
---
More from News
---
Free Shipping P0 Minimum Spend15% Off DailyWin Gold prizes! Get your vouchers here: https://invl.io/clfbr8p New Users: SHPIA1212NC "Terms and Conditions: *Sponsored by Shopee 1. Valid from December …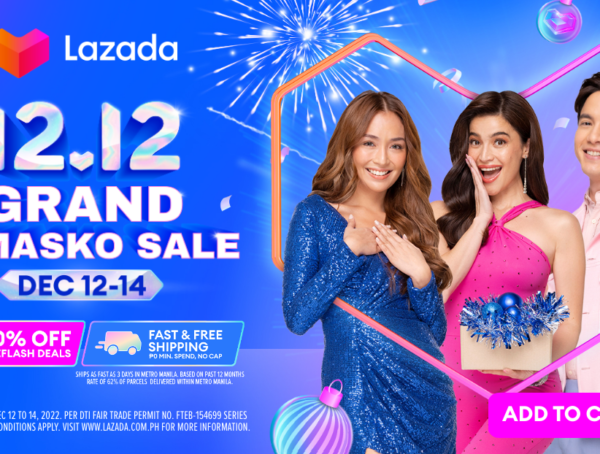 51
Sale Days: December 12-14 1) Up to 90% Off on LazFlash Deals 2) Fast and Free Shipping (No Minimum Spend, No Cap) 3) 100% Cashback …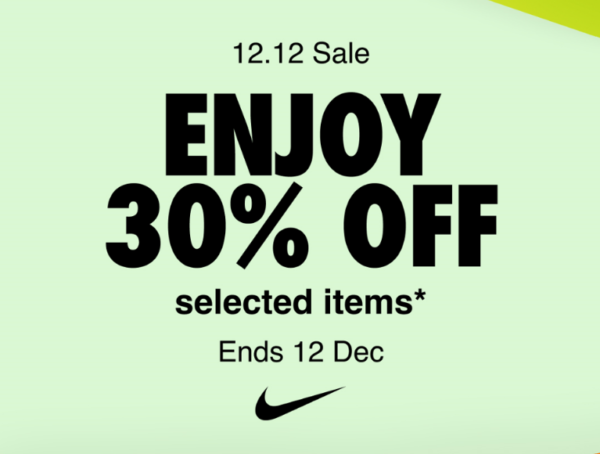 53
The Nike 12.12 Sale is Here. 40% off on selected apparel and accessories when you purchase 2 items or more with code: 1212SALE at …