GIGABYTE TECHNOLOGY Co. Ltd, a leading manufacturer of motherboards, graphics cards, and hardware solutions announced the launch of their latest AMD X670 motherboards, including two segments of X670E and X670 chipsets which showcase an abundance of notable features. High-end X670E models natively support PCIe® 5.0 graphics cards with enhanced slot design, while mainstream X670 models adopt PCIe® 4.0 graphics card slot design. The lineup supports PCIe® 5.0 M.2 slots with PCIe® and M.2 EZ-Latch design, which makes it easier for users to upgrade graphics cards and M.2 SSDs, avoiding accidental damage to the surrounding components. Further, the features of 18+2+2 direct power, 105Amps Smart Power Stage, and 8 layer PCB provide higher stability, optimal compatiblity and performance for coming AMD Ryzen™ 7000 Series processors. With the advanced thermal design, VRM temperature is reduced. This stabilizes the power and performance of the PCIe® x16 slot and M.2 SSD, avoiding thermal throttling. Meanwhile, the enhanced shielding design of SMD slots strengthen the reliability of signals and slots structure. In addition, the lineup takes advantage of Active OC Tuner technology and all-new GCC (GIGABYTE Control Center) software to align with GIGABYTE's new PCIe® 5.0 M.2 SSD and EXPO/ XMP dual mode DDR, delivering extreme performance with more user- friendly experience.
"The new GIGABYTE X670 motherboard lineup offers exclusive features and new designs, enhancing the excellent performance and multifunctioning capabilities for AMD Ryzen 7000 Series processors," said David McAfee, Corporate Vice President and General Manager, Client Channel Business Unit, AMD. "The AM5 platform is well-supported to bring the best-in-class experience that AMD users have come to expect."
"GIGABYTE has consistently innovated top-quality motherboards of high performance with low temperature and friendly UI for users." Said Jackson Hsu, Director of the GIGABYTE Channel Solutions Product Development Division. "GIGABYTE X670 motherboards are designed for performance, convenience-driven users and professional designers, and are enhanced by the features of 18+2+2 phases direct digital power design, advanced VRM thermal design, the innovative EZ-Latch design, sets of PCIe® 4.0 or even SMD PCIe® 5.0 M.2 interfaces with thermal armor, blazing fast LAN, and R&D's adjustment. This series definitely impress the performance chaser by the performance and stability and become the perfect choice for high-end users who plans to assemble AMD platforms."
GIGABYTE's AMD X670 motherboard lineup is designed with smooth user experience in mind, featuring PCIe® and M.2 EZ-Latch technology on all X670 models and advanced EZ-Latch Plus on all X670E models, for the quick detach of graphics cards and M.2 SSDs. As next gen graphics cards grow increasing larger in size, reaching the traditional PCIe® release latch can be difficult. EZ-Latch technology incorporates an easily accessible button, making it simple to detach installed cards, and reducing risk of accidentally damaging the board. Meanwhile, GIGABYTE's exclusive next generation SMD PCIe®x16 slots are engineered with enhanced armor​ providing reinforced tensile strength and robust design, which increases the shear resistance up to 2.2 times. GIGABYTE X670 motherboards all adopt PCIe® 5.0 M.2 slots with M.2 EZ-Latch and EZ-Latch Plus design. The existing M.2 SSD screws are replaced by auto or manual locking latches, which reduce the troubles of screw alignment or loss, and greatly improves the user experience of M.2 SSD installing.
In response to the brand new socket and architecture of the AMD Ryzen™ 7000 Series processors, GIGABYTE X670E AORUS XTREME flagship motherboard boasts an 18+2+2 phase direct digital power design with each Smart Power Stage capable of managing up to 105A for the most optimal power management and power phase load balance. This ensures more stable power to unleash remarkable performance of new processors and extreme performance under all-core multi-core overclocking. Meanwhile, GIGABYTE X670 motherboards incorporate Active OC Tuner active overclocking technology. The CPU overclocking frequency and the number of operating cores can be dynamically switched between the default precise-overclocking function, PBO (Precision Boost Overdrive)1, and manual overclocking according to different requirements of current configuration and characteristics of running applications. This technology allows users to execute corresponding application by frequency and core numbers to enjoy the maximum performance.
GIGABYTE X670 motherboards support DDR5 exclusively on the theoretical speed of 5200 MHz, and packs well-reputed Shielded Memory Routing, SMD memory DIMMs and dual metal armor for users to enjoy premium memory overclocking performance with more stability. The GIGABYTE X670 lineup features memory O.C. enhancement in the BIOS to support both AMD EXPO™ 2and Intel ® XMP mode. GIGABYTE also unveils memory with dual mode of AORUS XMP and AMD EXPO technology, to attain high-speed operation and unleash the extreme performance of DDR5- 6400 with ease.
To enhance the overall heat dissipation under overclocking and full speed operation, GIGABYTE X670 motherboards feature advanced thermal designs such as Fins-Array III technology, new Direct-Touch Heatpipe design, and a full-coverage VRM heatsink. Meanwhile, the SMD surface-mount technology purifies signals for PCIe® 5.0 M.2 slots to reduce noise interference and processes high-speed Gen5 signals more easily. In addition, the adjustment of the M.2 slots' surrounding design enables the support of the new M.2 25110 SSD form factor. The innovative Thermal Guard III heatsink with thermal pads up to 12W/mK can dramatically improve the heat dissipation efficiency, and ensures lightning-fast performance with the latest NVMe SSDs without thermal throttling, increasing stability up to 50%. GIGABYTE will soon release next-gen AORUS PCIe® 5.0 M.2 SSDs as well, unleashing the upmost transfer speed to allows vast amounts of data to be transferred in a split second. In addition, the enlarged thermal armor can support four sets of PCIe® 5.0 or 4.0 M.2 SSD in RAID with high-speed and low-temperature performance. Further enhanced by PWM/DC fan support, multiple temperature detectors, 7-phase dual fan curve adjustment modes, and Fan Stop, GIGABYTE Smart Fan 6 Technology assure that the processor, VRM, chipset, or key components can operate with no throttling or performance reduction.
The entire X670 lineup offers a 2.5 Gbps Ethernet connection speeds for gamers to have faster and more stable wired network connectivity. All WIFI enabled models in the lineup feature Wi-Fi 6E 802.11ax which delivers blazing fast 2.4 Gbps connection speeds rivaling 2.5 Gbps Ethernet connection speeds. With both high-speed Ethernet and WIFI, users have extra flexibility and ridiculously fast connection speeds. The GIGABYTE X670 lineup also integrates USB 3.2 Gen 2×2 Type-C® with up to 20 Gbps bandwidth for ultra-fast transfer speeds. With the GIGABYTE VISION DRIVE 1TB external SSD, users can get the full benefit from this high-speed transmission.
GIGABYTE also debuts new streamlined software, called GCC (GIGABYTE Control Center) to replace the traditional APP Center utility. As a new management platform, GCC categorizes user's GIGABYTE applications with newly designed UI. This new software automatically detects the user's hardware configuration and downloads the correct related application on the back-end, all in one portal. It is now easier for users to install, upgrade and manage various applications to enjoy all advantages of GIGABYTE products.
GIGABYTE X670 motherboards are packed with remarkable features including the well-known GIGABYTE Q-Flash PLUS, Ultra Durable™ Technology, encapsulating the supreme choice for users to build a high-end PC system and enjoy GIGABYTE's exclusive technologies.
For more information and news on GIGABYTE products, please visit the official GIGABYTE website: http://www.gigabyte.com
You might also like
---
More from News
---
There's never been a better time to upgrade to a unique smartphone experience. This Black Friday, switch to Nothing and …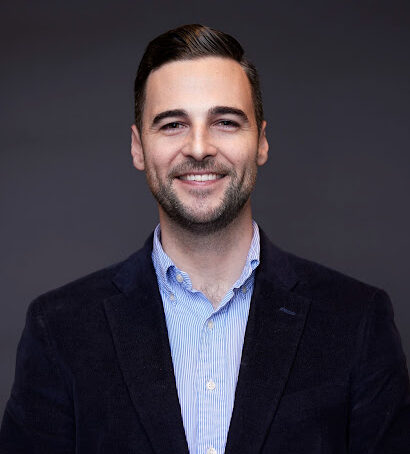 68
Instructure Holdings, Inc. (Instructure) (NYSE: INST), the leading learning platform and maker of Canvas Learning Management System (LMS), has released …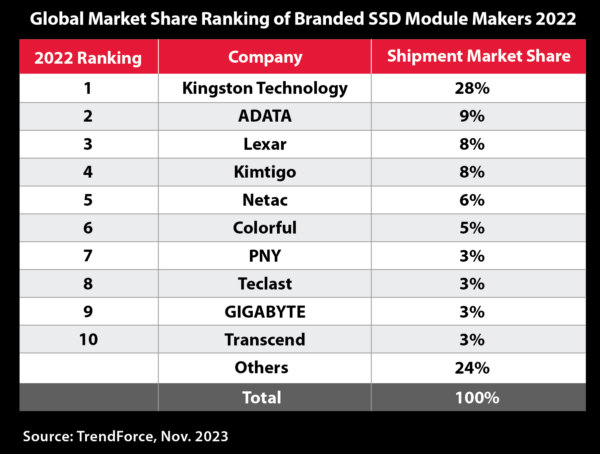 53
Kingston Technology, a world leader in memory products and technology solutions, today announced TrendForce has named it as the number …