GIGABYTE TECHNOLOGY Co. Ltd, today announced the GeForce RTX™ 2060 WINDFORCE OC 12G and the GeForce RTX™ 2060 D6 12G graphics cards. Both GeForce RTXTM 2060 graphics cards not only use the GPUs certified by GIGABYTE, but also feature the WINDFORCE cooling system, real-time ray tracing and AI technology. The memory capacity has been doubled from the original 6GB to 12GB, a change that meets the needs of users who need larger memory.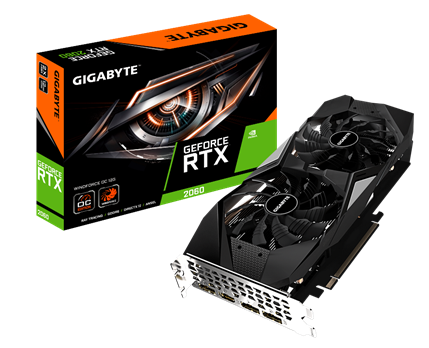 Both the GeForce RTX™ 2060 WINDFORCE OC 12G and the GeForce RTX™ 2060 D6 12G are designed with GIGABYTE WINDFORCE cooling system. The WINDFORCE cooling system features alternate spinning, two unique blade fans, composite copper heat pipe with direct touch on the GPU and 3D active fans, delivering an effective heat dissipation ability for higher performance at lower temperatures.
The GIGABYTE "Alternate Spinning" is the only solution that can solve the turbulent airflow of adjacent fans. Since the adjacent fans rotate in the same direction, the airflow direction is opposite between the fans, which causes turbulent airflow and reduces heat dissipation efficiency. GIGABYTE turns the adjacent fans in the opposite direction, so that the airflow direction between the two fans is the same, reducing the turbulence and enhancing the airflow pressure.
The unique blade fan splits the airflow through the triangular fan edge and guides it smoothly through the 3D stripe curve on the fan surface, effectively enhancing the airflow. The shape of the pure copper heat pipe maximizes the direct contact area with the GPU, enhancing the heat transfer. Also, the heat pipes cover the VRAM chips through a large metal plate to ensure proper cooling. In addition, the protection back-plate not only provides an aesthetical shape, but it enhances the structure of the graphics card to provide complete protection.
GIGABYTE GeForce RTX™ 2060 12G graphics cards are equipped with the WINDFORCE cooling system, real-time ray tracing technology and AI technology. The increase to double, 12GB, memory capacity provides consumers with more choices.
About GIGABYTE
GIGABYTE is an engineer, visionary, and leader in the world of tech that uses its hardware expertise, patented innovations, and industry leadership to create, inspire, and advance. Renowned for over 30 years of award-winning excellence in motherboards, graphics cards, monitors, storage devices and PC peripherals, GIGABYTE is a cornerstone in the HPC community, providing businesses with server and data center expertise to accelerate their success. At the forefront of evolving technology, GIGABYTE is devoted to inventing smart solutions that enable digitalization from edge to cloud, and allow customers to capture, analyze, and transform digital information into economic data that can benefit humanity and "Upgrade Your Life". Please visit https://www.gigabyte.com/ for more information.
More from News
---
Globe returns as the title sponsor for Cosplay Mania, Asia's premier Japanese content convention, its second consecutive year of hosting …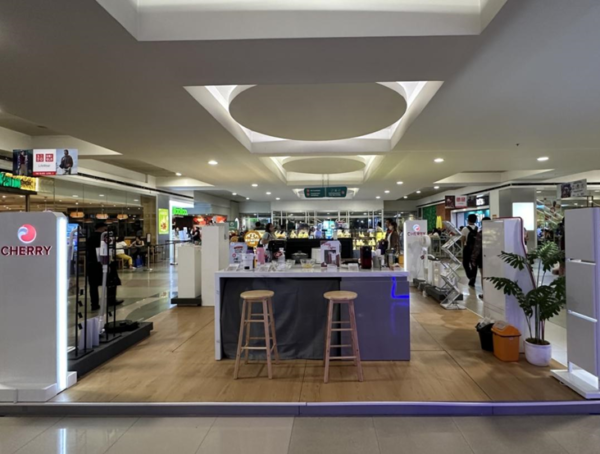 25
CHERRY officially welcomes everyone to its Smart Pad at SM City North Edsa, City Center- Upper Ground Floor starting today, …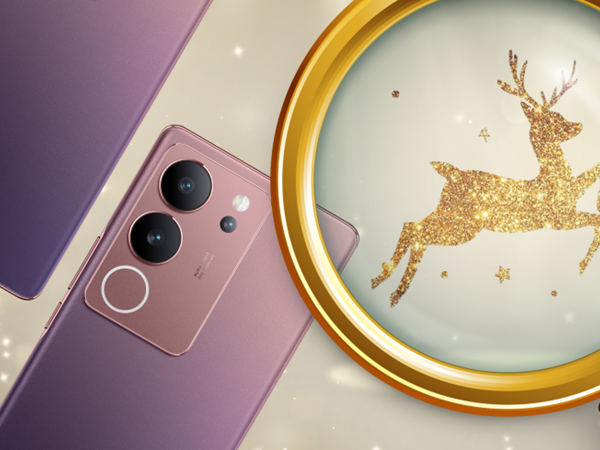 41
After the grand launch of the much-awaited vivo V29 Series, vivo is now embarking on a mission to make dreams …