Epson's series of SL-D530 compact photo production printers has become one of a small percentage of entrants to win a Best of the Best award, the highest distinction in the Red Dot: Product Designs 2023 awards. This marks the fourth time that Epson has won Best of the Best. Epson also received Red Dot awards for five inkjet printer models, one industrial robot, and one projector.
Best of the Best award-winning design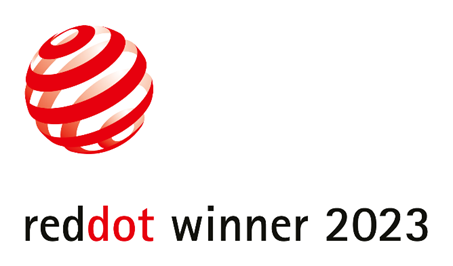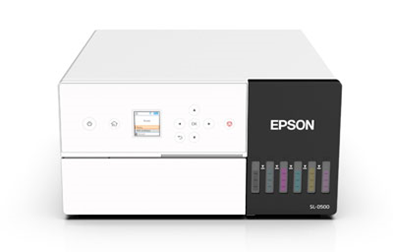 The SureLab SL-D530 series of compact photo production printers
The design of these compact, lightweight photo production printers provides installation flexibility in shops where space is limited. Up to three units can be stacked on top of one another. Meanwhile, front access operation means you can install them even on narrow shelves and counters. Environmental impacts are minimized by employing a housing that contains recycled resin and ink bottles instead of ink cartridges, resulting in less packaging and other waste.
Red Dot: Product Design Winners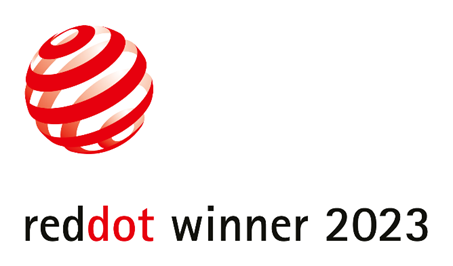 TM-P20II & TM-P80II mobile receipt printers
These mobile receipt printers are ideal for retail, hospitality, package delivery, and meter-reading applications. The clean, stylish appearance meets customers' needs for printers that can be comfortably worn on a belt or shoulder and fit seamlessly into any environment. In addition, the printers provide robust impact resistance and water protection to IP54 standards.
TM-L100 compact label printer
This compact label printer is ideal for order management and food item labelling in restaurants and stores. As demand for a wider variety of media has increased along with the spread of food delivery services, the TM-L100's smooth and sleek design makes it easy to clean and perfect for use in environments where food is handled. This printer supports liner-free labels with high adhesive strength, improving utility while reducing the environmental footprint.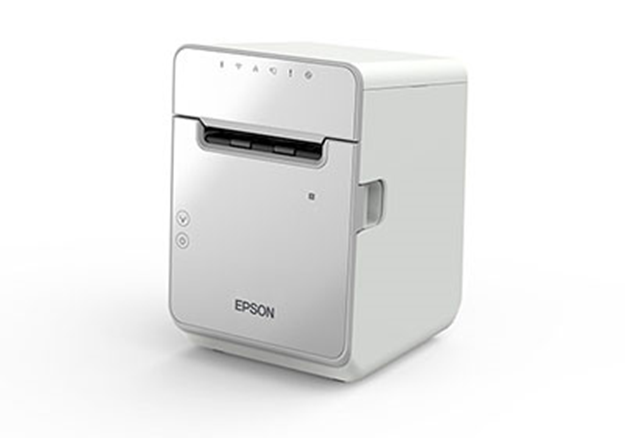 SureColor SC-T7730 series & SC-P8530 series
These large format printers are designed for CAD, photo, and POP applications. With a depth of 500mm, these units can be installed even in narrow spaces such as in the storage area of a store. Everything from loading roll paper to printing operations can be done from the front panel, and the rear and side panels are flat to allow tight installation against three walls. The top surface is also flat so that it can be used as a workbench or PC desk, using space with maximum efficiency.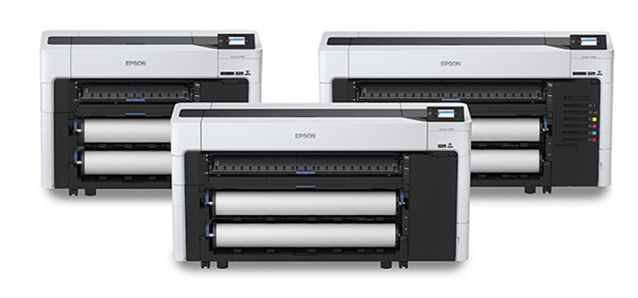 LQ-780 series of serial impact dot matrix (SIDM) printers
The clean design of these SIDM printers maximizes office desk space efficiency. The slim profile enables installation even on narrow counters. These printers are compact and designed with an enlarged flat-top surface to provide additional space for placing objects. When not in use, the printer's sheet guide can be folded up to make even more efficient use of desk space.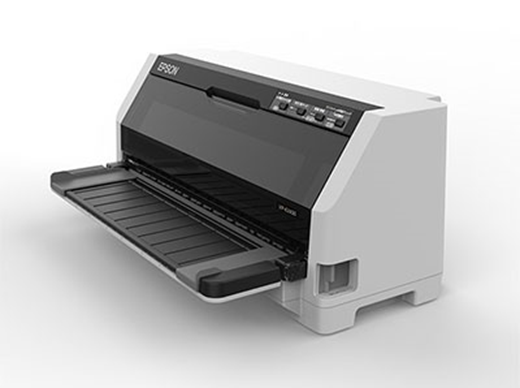 GX8 industrial robot
Industrial robots are required to operate accurately in a limited space and in various work environments, and the GX8 has been developed to meet such strict requirements. It incorporates GYROPLUS Technology[1], which enhances motion control performance, achieving both high speed operation and high accuracy while maintaining a compact body size, making it suitable for working in smaller spaces. In addition, the design of the robot provides a wide variety of configurations that correspond to various work environments. This allows users to improve productivity and save space by realising the optimal size and layout.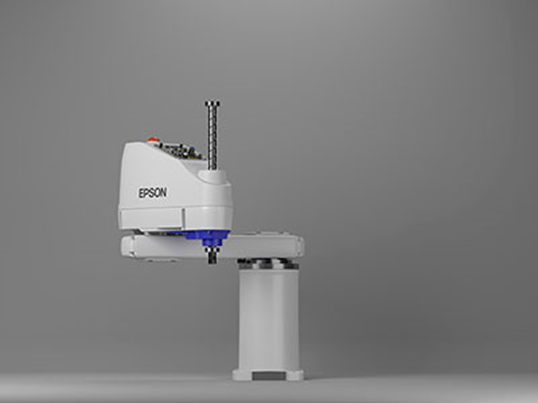 CO-FH02 smart full-HD projector
This multi-purpose projector is equipped with functions for playback of video-on-demand and other online content. Despite its compact size, it delivers 3,000 lumens of brightness and has switchable viewing modes, allowing it to be used comfortably in a bright conference room or in a living room. The simple, clean silhouette and small footprint allow it to fit effortlessly in any environment.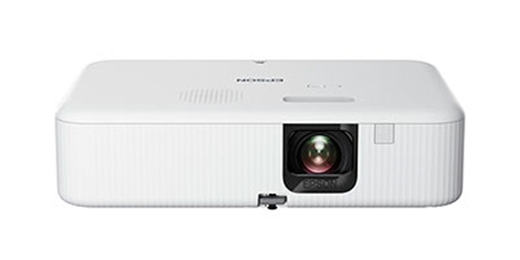 ---
You might also like
---
More from News
---
As a way of giving back, CHERRY is set to offer Holi-YEY Deals from December 9-31, 2023. Catch up to …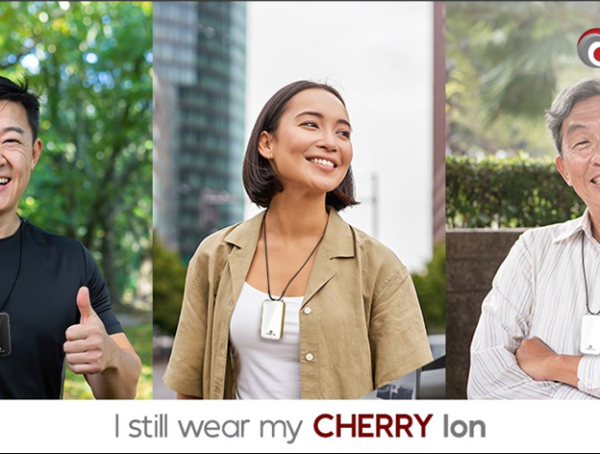 59
CHERRY Ion Personal Air Purifier is your frontline defense to unforeseen pollutants and allergens. Now that we are back to normal, …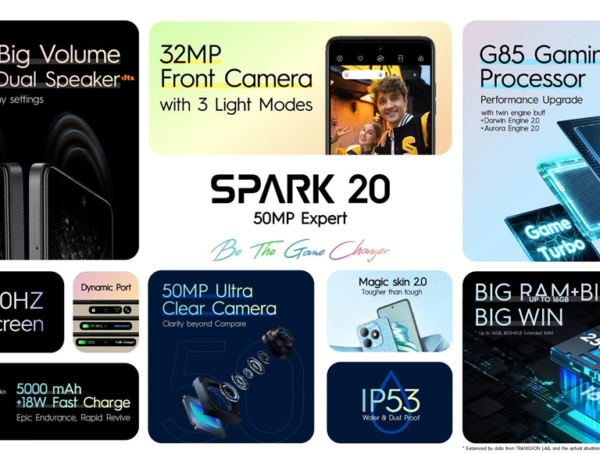 59
As part of its commitment to bring the latest mobile and gaming innovations to Filipinos, TECNO launched today its latest …