Ookla®, the global leader in internet testing and analysis, recently verified Converge ICT Solutions Inc. as the most consistent fixed internet provider in 5 regionsfor the last quarter of 2021, namely Metro Manila, Central Luzon, Calabarzon, Ilocos Region, and Cagayan Valley with consistency scores of 82.6, 81.45, 82.99, 80.36, and 85.59 respectively.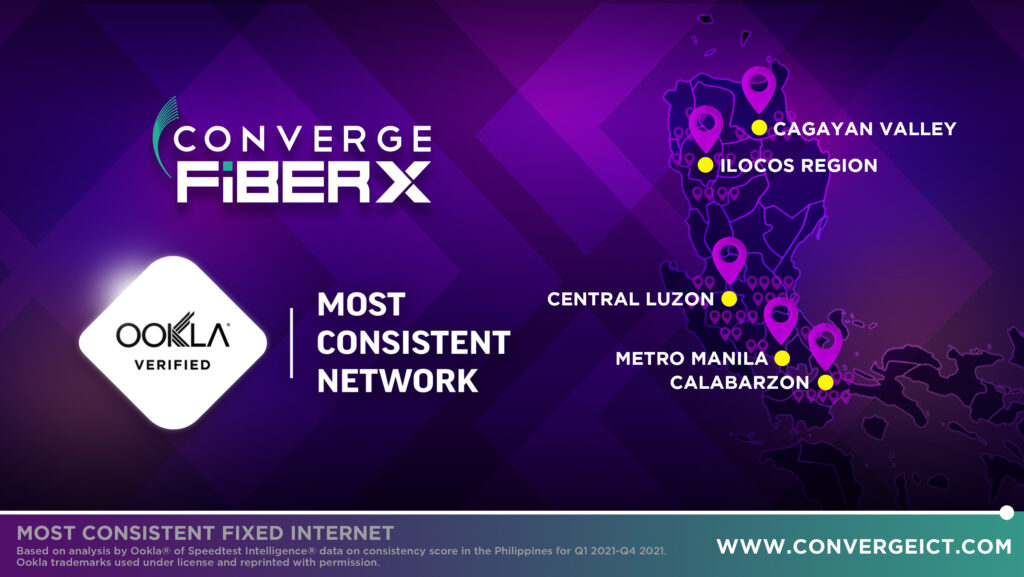 Converge's Q4 2021 score also showed improvement from the same year's Q1 score of 72.75 to 82.2% consistency score, measuring the percentage of a provider's samples that equals or exceeds a fixed threshold of 25 Mbps download and 3 Mbps upload.
Likewise, with the thousands of consumer-initiated tests taken with Speedtest®, Converge results showed a median latency rate of 4ms and a jitter rate of 2ms for the last quarter of 2021. The former measures how quickly a device gets a response after a user sends out a request, while the latter measures the delay between when a signal is transmitted and when it's received.
The mentioned metrics reflected the overall quality of a connection beyond raw speed, validating significant investments on Converge's high speed network as well as the quality of the connections all over the network.
"The goal of all our roll out of initiatives in 2021 was to bring a better experience to Filipinos in underserved and unserved areas – and increasing our consistency every quarter in 2021 is a testament to our dedication to our subscribers," said Converge COO, Jesus C. Romero. "Converge stays committed to serving its customers especially during the height of the pandemic. We are ready to face 2022 with improved services to connect our kababayans across all islands," he added.
With the new normal lifestyle that's here to stay, Converge is looking forward to ease the Filipinos' online experience and navigate through day-to-day tasks digitally with its seamless, fast, and reliable pure fiber technology in 2022.
#ExperienceBetter with the fastest-growing fiber internet provider, Converge ICT Solutions Inc. Visit convergeict.com for more details.
You might also like
---
More from News
---
OPPO does another extended variant with the Reno8 series, as it brings over the Reno8 T to the Philippines. This …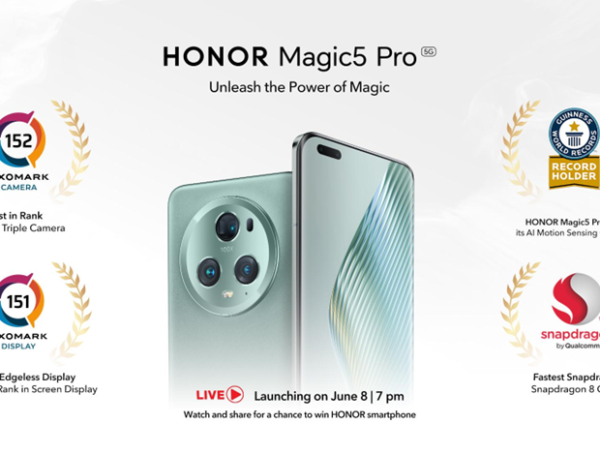 40
The leading global provider for smart devices HONOR Philippines has officially revealed that the Magic they are unveiling this June …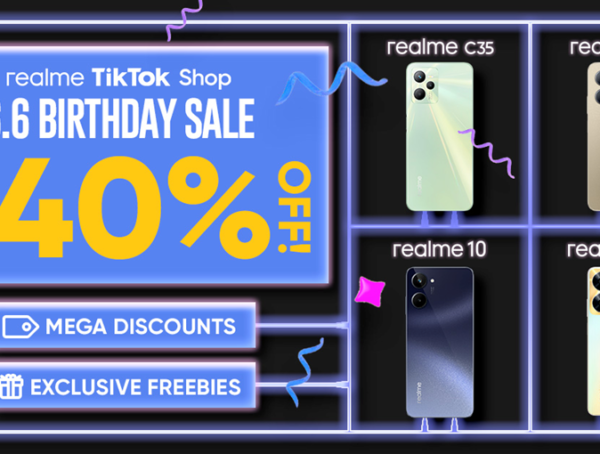 37
It's finally TikTok's 6.6 Birthday Sale and realme Philippines goes all-in to celebrate with whopping discount offerings from June 1-8 …